I have two major fears in my life.  Water and crickets.
I'm not talking about cute little Jiminy Crickets I mean those HUGE big fat black ones BLECH!!!
My other fear is of water.  I never learned to swim and had a terrifying experience on my 13th birthday after falling in the deep end of the pool.
Since then I have hated being in the water…I even hate getting my face wet in the shower!
This past week I celebrated my 40th birthday by taking a trip to Smith Mountain Lake with my husband and it was BEAUTIFUL!

But I was content to just view the water from afar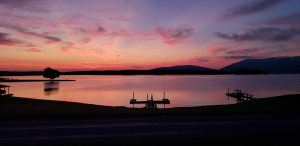 My husband had different plans though…he got me on a boat!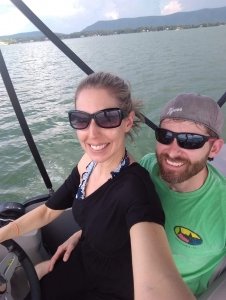 Under one condition- he carried me on and off of it so I wouldn't have to actually BE in the water at any point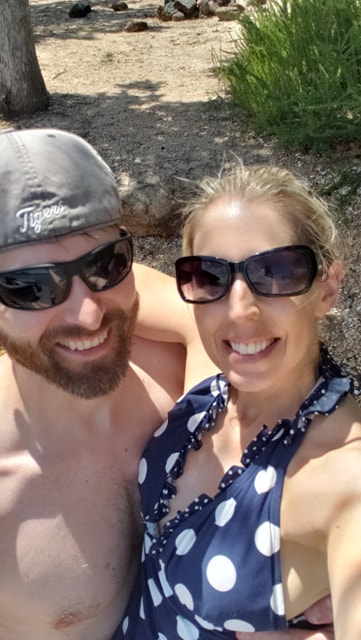 He was the perfect Instagram husband…even going in the water himself to take a picture of my drink floating in the water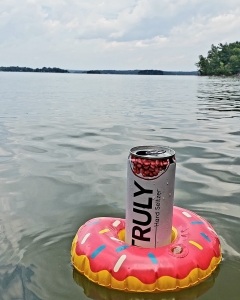 And in return I stepped out of my comfort zone and got a little closer to the water (but still not IN it) while kayaking.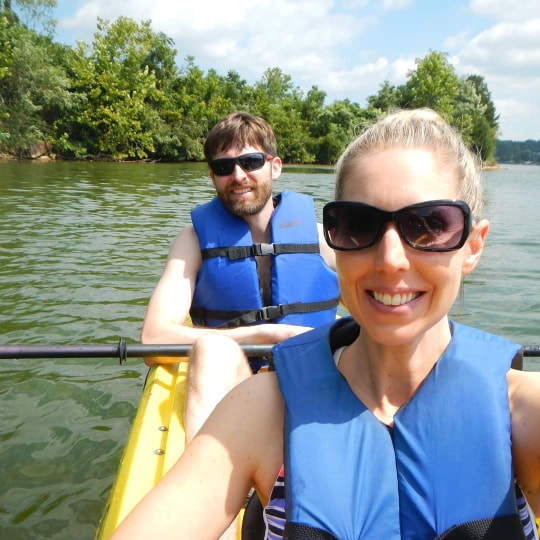 This is the closest I got to the water.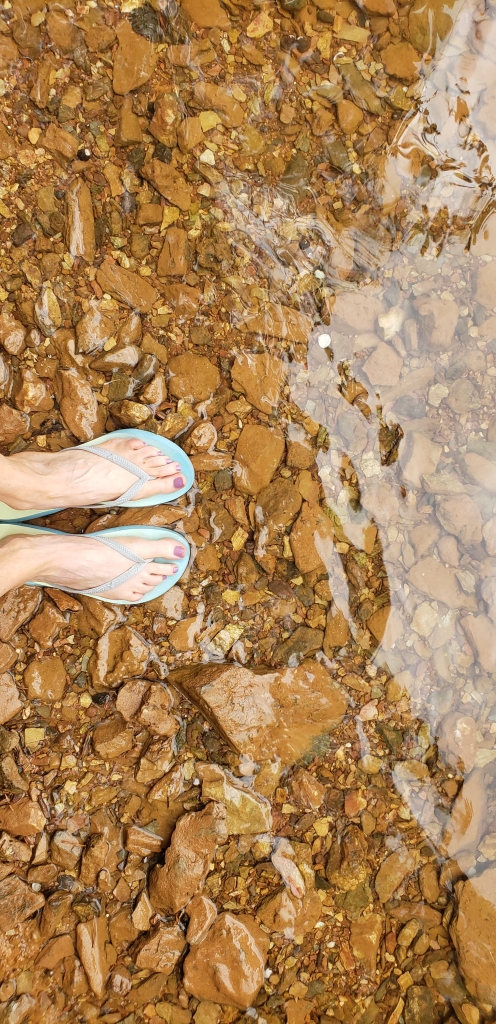 But we had so much fun and I may actually be a water person now…
As long as I don't have to go in it!