Local photographer Jessi Kittrell of Happy Acres Photography is known for her hilarious photo shoots.
She went viral in 2015 for her back to school photo shoot.
Well her latest had me spitting out my coffee this morning.
It features a Dad postpartum in the hospital room resting up while Mom patiently waits on him.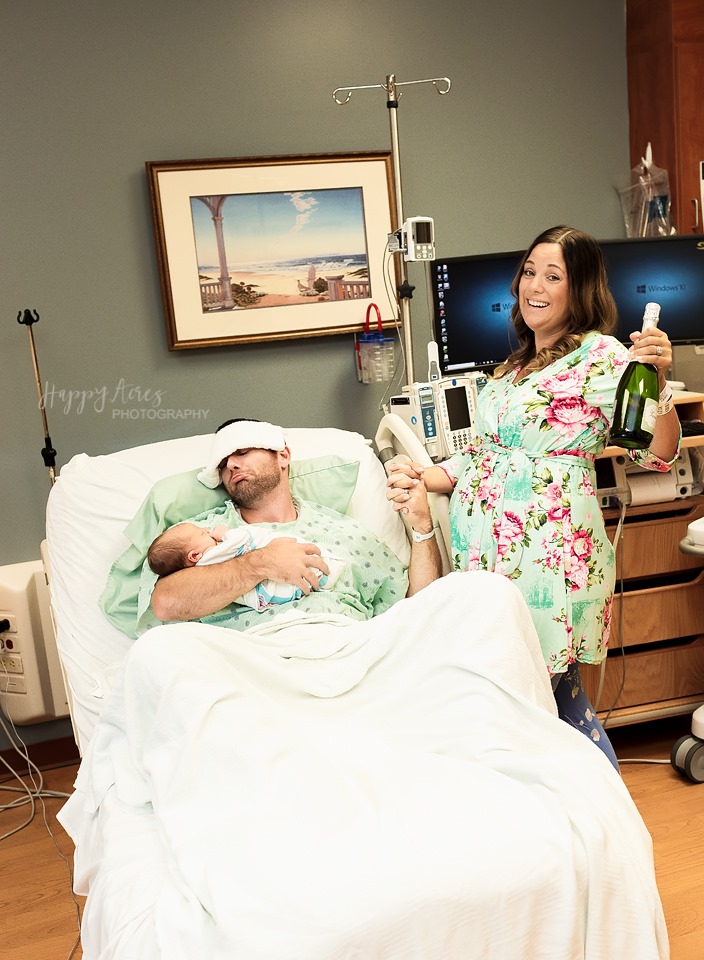 Jessi says, "I seriously was trying not to A. pee my pants or B. drop my camera during those pics! The whole room was laughing. I thought we were going to be kicked out of the hospital."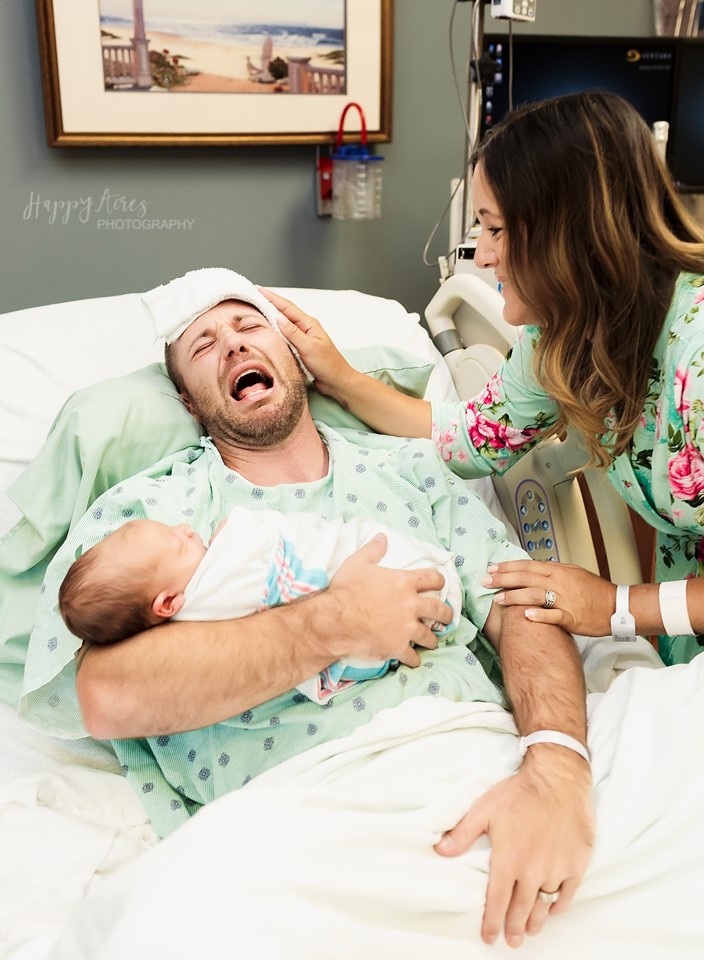 The couple had a blast with it too.  Jessi says, "I photographed their engagement, wedding, and maternity sessions. We always did "funny" pics at each session not really meaning to, it's just all of our personalities coming out."