When do you start decorating for Halloween?
I'm ready now. I spotted this outside of Wegman's this week and thought hmm…too big for my front yard?

I love holidays. I would start decorating for Christmas if I could and apparently I'm not the only one because people have started putting up Halloween Christmas trees.
I'm obsessed!
Just search #halloweentree on Instagram for inspiration
I've never done a Halloween tree but last year I was on bed rest recovering from surgery on my birthday 🙁  Knowing how much I love Christmas- my husband created a birthday Christmas Tree for me!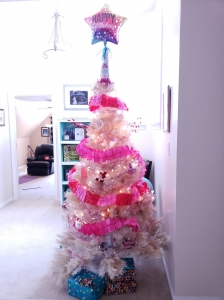 With Christmas lights strung up in the bedroom so I would Christmas movies all day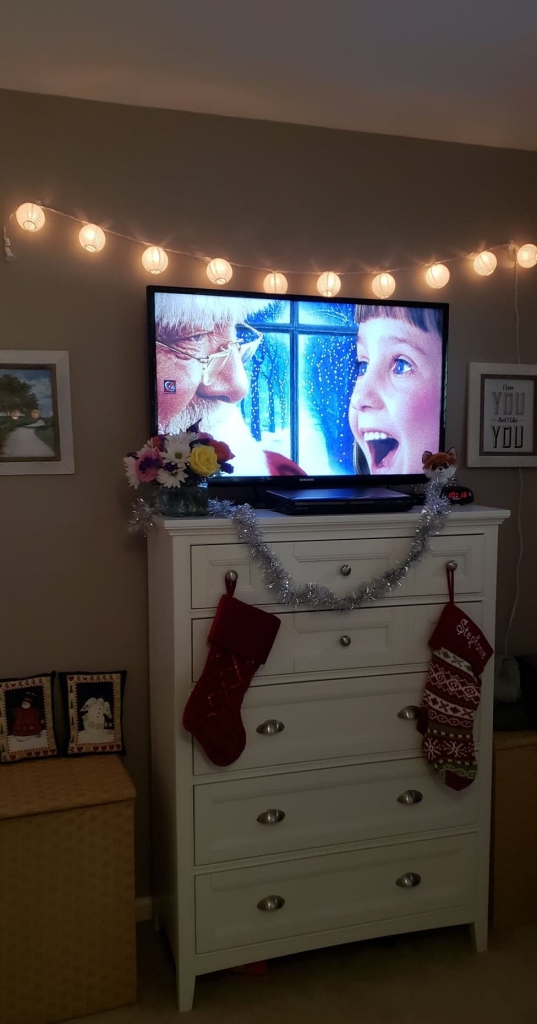 Best birthday ever!