Carly Pearce and Michael Ray got married over the weekend.
The wedding was held at a Nashville-area farm and about 100 guests attended.
As promised Jake Owen performed his song "Made for You" for the couple's first dance.
The honeymoon won't be until December because of touring schedules. Carly Pearce, or should we say Mrs. Carly Roach, will be here this weekend at the Suffolk Peanut Festival
People Magazine has the exclusive photos including Carly's non traditional dress.
She surprised him with an untraditional gown featuring a high neckline, full-length sleeves, and a short pencil skirt cloaked in a full-length piece of sheer lace. "I just wanted a dress that felt very unique to me," she said of the Samantha Sleeper design.
After the ceremony, guests served themselves at Chef's Market food stations that included such fare as shrimp and grits and build-your-own burgers. Keeping with the event's rustic, boho theme, the couple served a "naked" wedding cake by CraziCakes; chocolate frosting was applied sparingly to the vanilla cake.
Michael shared a photo of his wife on Sunday with no caption but Carly responded with a bride emoji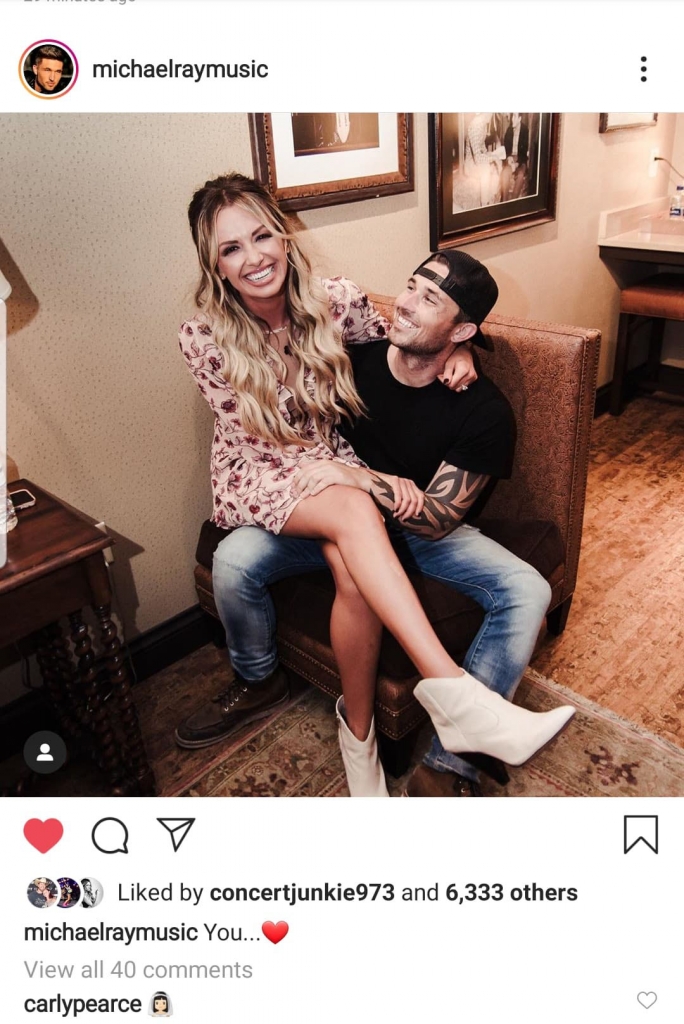 via instagram.com/michaelraymusic