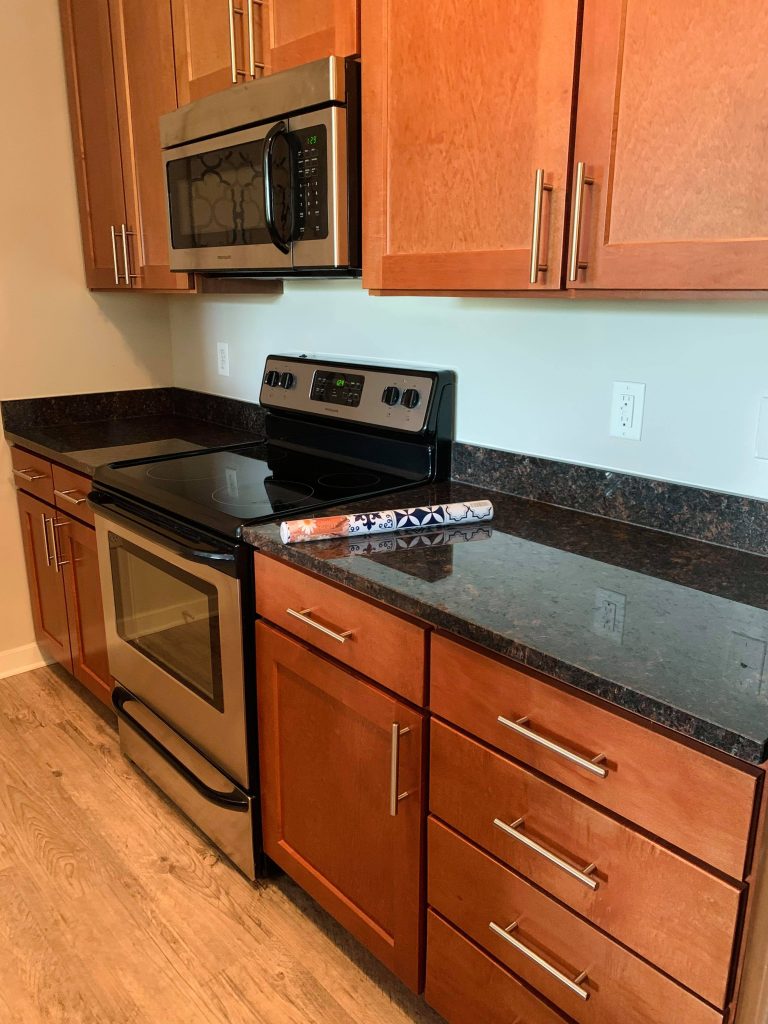 My new apartment here in Virginia Beach is the fifth apartment that I've had since 2016 (talk about moving around a lot!). The more apartments that I live in, the more I realize they all kind of look the same. Similar carpeting, similar white or beige walls, and kitchens that are usually fairly small and lacking in character. I decided that for my new apartment in Virginia Beach, I was going to try to customize and decorate the kitchen as much as I could. Obviously being a renter prevents you from doing some things, but there are other things you can do to decorate that are totally renter-safe and just take a little creativity. 
I first learned about peel and stick backsplash from a blogger that I follow on Instagram. She is currently renovating a condo, and posted a tutorial for using peel and stick backsplash. I had never even heard of this before! I started searching on Amazon, and I was hoping to find something blue and white that would match some of my dishes and kitchen accessories. I found this blue and white tile contact paper that got great reviews for being used as peel and stick backsplash, and I decided to give it a whirl. 
I had a friend help me, and it took us about two hours to hang in my kitchen. The parts that took the longest were measuring and cutting the paper to the right sizes. Actually installing it was incredibly easy.
I can't believe the difference in the before and after photos!! I'm so excited to get cooking in my little blue and white apartment kitchen.