---
All across the country, restaurants and breweries are "reserving" tables to pay tribute to the 13 U.S. service members killed in Afghanistan.
Country singer Michael Ray joined the movement by reserving 13 beers on stage at a recent concert.  Michael shared a message on his Instagram story saying, "Tonight we honor you 13 on stage.  This will be placed stage back center for us for the entire show.  God Bless our men and women that have and will protect our freedoms, even if it's at the cost of their own lives."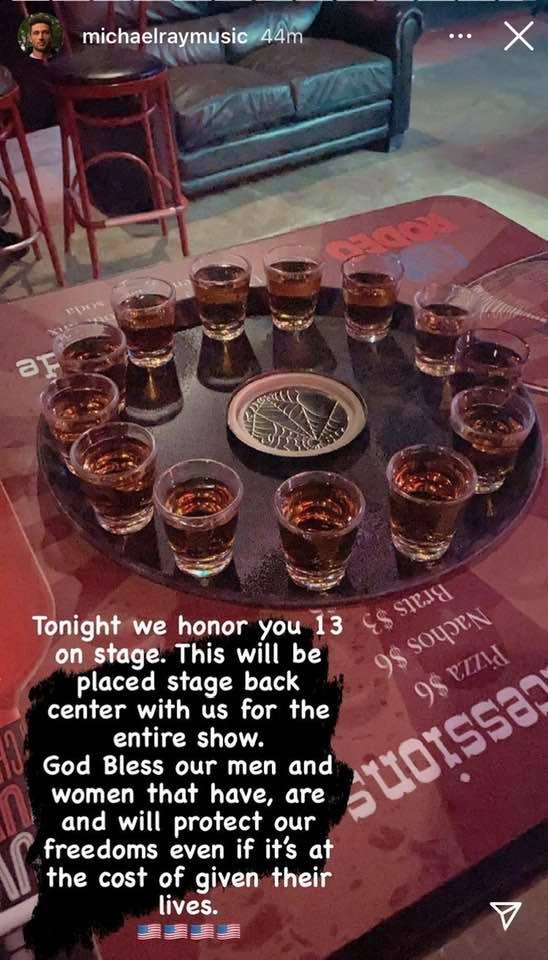 Thank you for recognizing these brave men & women who made the ultimate sacrifice while trying to defend our freedoms.