---
CMA Vocal Group of the Year nominee Zac Brown Band joined us and we talked about Zac's family and having 4 daughters, Joni Mason, Georgia Sloan, Lucy, and Justice, along with a son, Alexander.
Zac talked about the differences between having girls and boys saying, "Guys, we look all tough but I think we're even more tender than the girls are."
"Nothing pushes you, like your patience and sleep and all that, than having kids," he told Cash and Annaliese.  AMEN! 
He talked about his new single "Same Boat" and how it was written to bring America together in a time of need.
"We got tired of seeing our country divided….and that's not the America I know."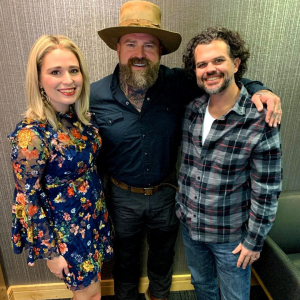 Listen to the conversation below.