---
It's Furry Friday and I went out to the Norfolk SPCA to meet some of their bonded cats up for adoption.
Norfolk SPCA recently transferred in 11 cats who were all living together at a cat sanctuary.
These sweet guys and girls all get along great and would love to go to a home together.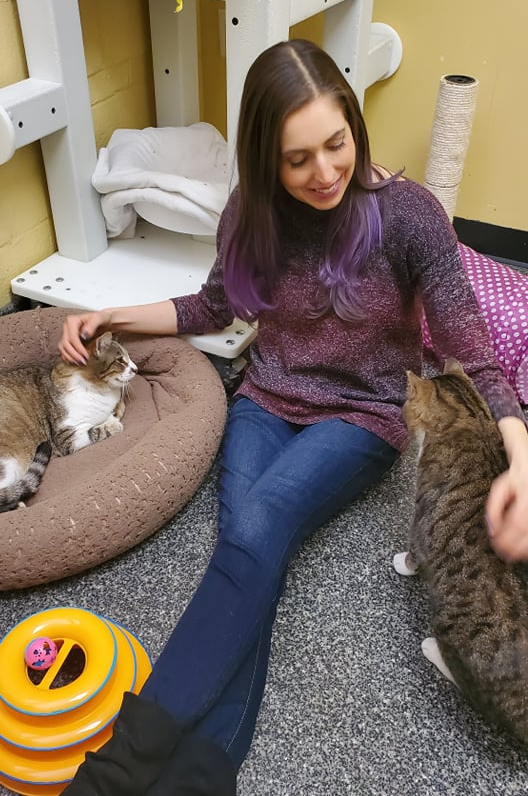 Carmen is about 6 years old and this lady love to nap! It's safe to say naps and warm blankets are her favorite thing.
Brodie is 2 years old and is one of the first to greet you at the door. He loves wand toys and chin scratches.
Gabriel is 5 years old loves to hang out in his cat bus but he will come out of his favorite spot to greet you and rub up against your legs.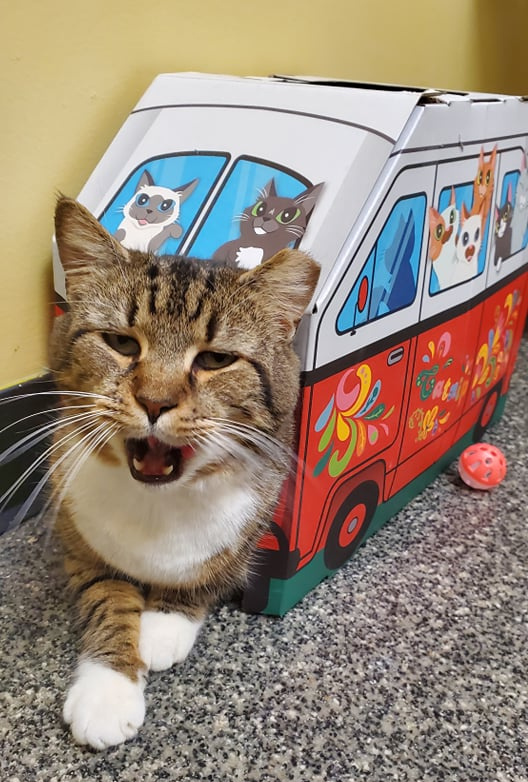 Dottie is 5 years old and she is a bit more shy than her companions. You'll find her sleeping the top of the tower and gazing out the window. With patience, love and care, she will warm up to her new forever home.

Crow is the oldest of the kitties at 10 years old but you would never guess he's a senior. He is the most rambunctious on the room. Crow has lived with cat friends her whole life and would do great living with one of her kitty companions in a new home.

Take home two because two hearts are better than one
Norfolk SPCA has a Double the Love adoption promotion through the month of February!
If you adopt two animals you receive half-off one of the adoption fees.

*One exception to the Double the Love adoption promotion is puppies. For their development and the necessary time, attention and training required, we send our puppies home as singles.
Visit The Norfolk SCPA Adoption Center and talk with an Animal Care and Adoption Specialist about how you can Double the Love!