---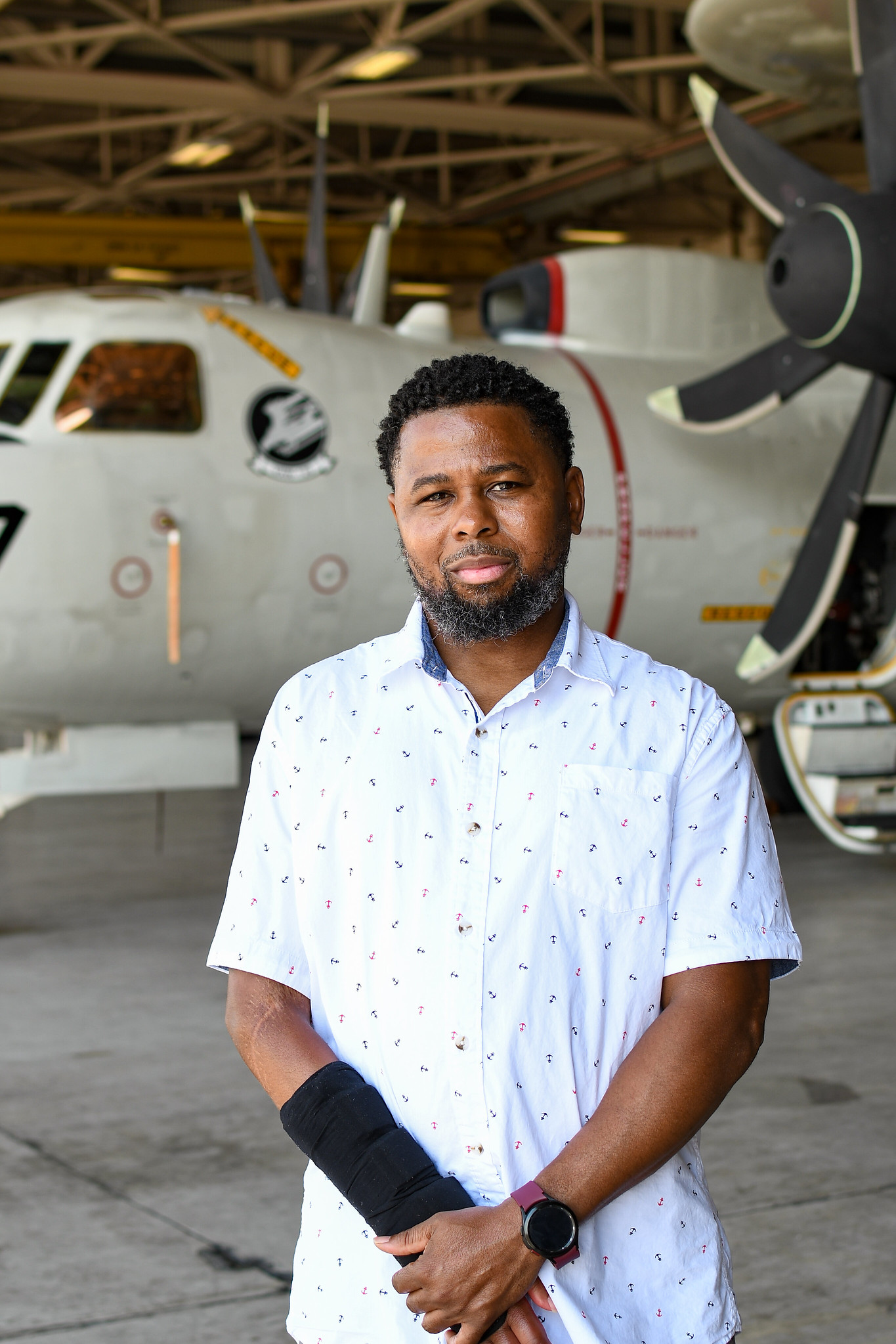 Navy Veteran, Damien Hyman, a native of Chesapeake, Virginia, serves the U.S. Navy supporting the E-2D carrier airborne early warning aircraft, known as the Hawkeye.
Hyman served for nine years in the Navy as a personnel specialist. Today he works in administration as part of Airborne Command and Control Squadron 120.
"After graduating from Virginia State University in 2003 with a degree in accounting, I was looking for work and everyone wanted years of experience," said Hyman.  "I didn't have any accounting experience, so I decided to enlist in the Navy. The Navy is like most jobs. It is what you make it."
Growing up in Chesapeake, Hyman attended Deep Creek High School and graduated in 1999. Today, Hyman relies upon skills and values similar to those found in Chesapeake to succeed in the military.
"I learned the importance of being on time," said Hyman.  "I also learned to respect others, working in a group of people with different opinions and backgrounds."