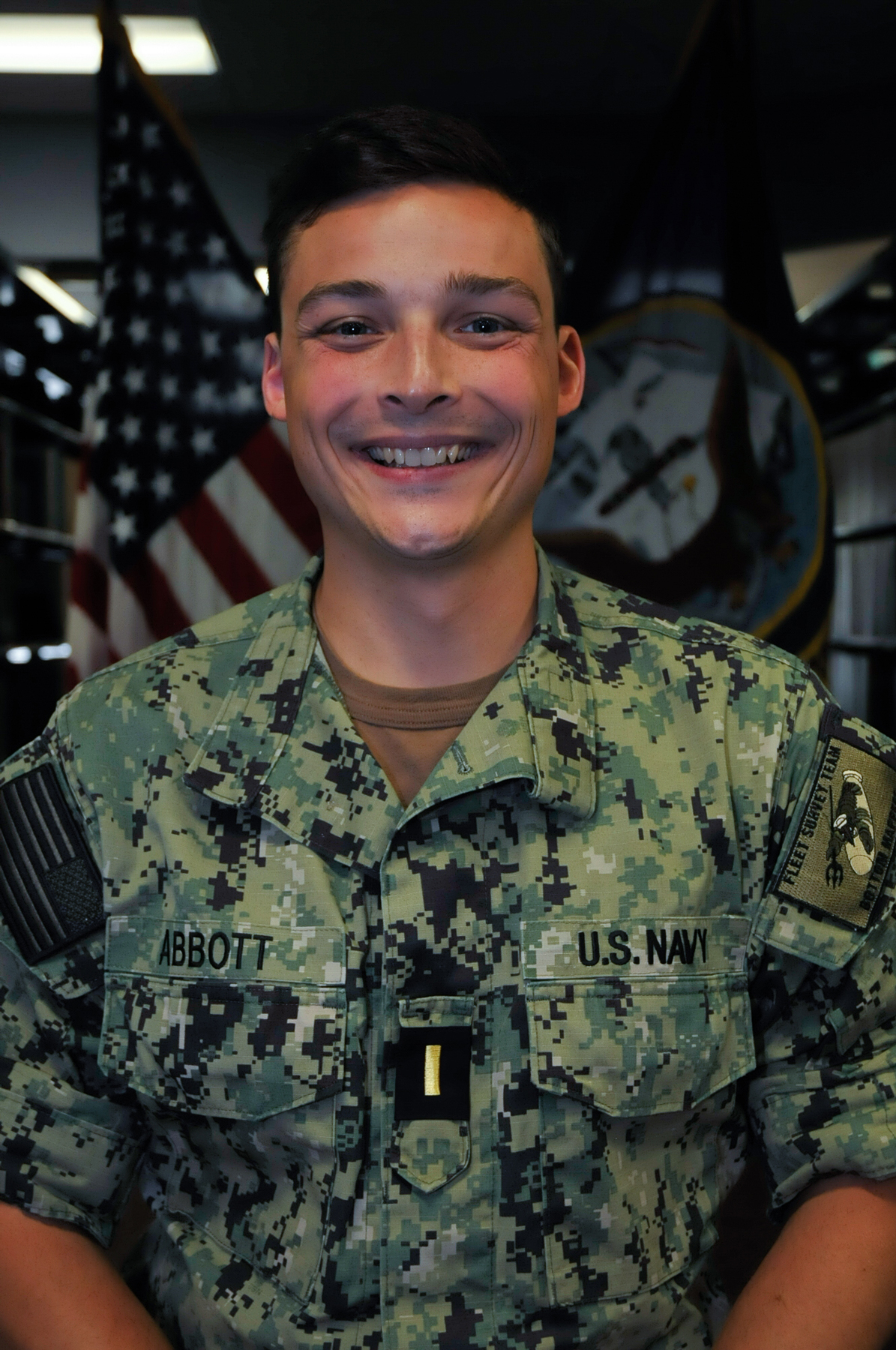 ---
By Megan Brown, Navy Office of Community Outreach
GULFPORT, Miss. – Ensign Austin Abbott, a 2021 Old Dominion University graduate is part of Naval Oceanography ensuring the U.S. Navy maintains freedom from the ocean floor to the stars at Fleet Survey Team.
Sailors and civilians working throughout Naval Oceanography collect, measure, and analyze the elements of the physical environment (land, sea, air, space). They synthesize a vast array of oceanographic and meteorological data to produce forecasts and warnings in support of safety of flight and navigation.
Abbott, a 2013 Big Lake High School graduate, currently serves as a meteorology and oceanography officer at Fleet Survey Team, headquartered at the Stennis Space Center in Mississippi. Abbott earned their bachelors degree in 2017 from University of Minnesota and earned a master's degree from Old Dominion University.