I went to Catnip Cat Cafe in Norfolk this week where I met Snowflake and all the other cats up for adoption!
The "Ice Princess" Snowflake is anything BUT icy and cold. She is sweet as they come and waiting to make her new forever home with you!  She would be good in a home with other
cats, dogs, and children.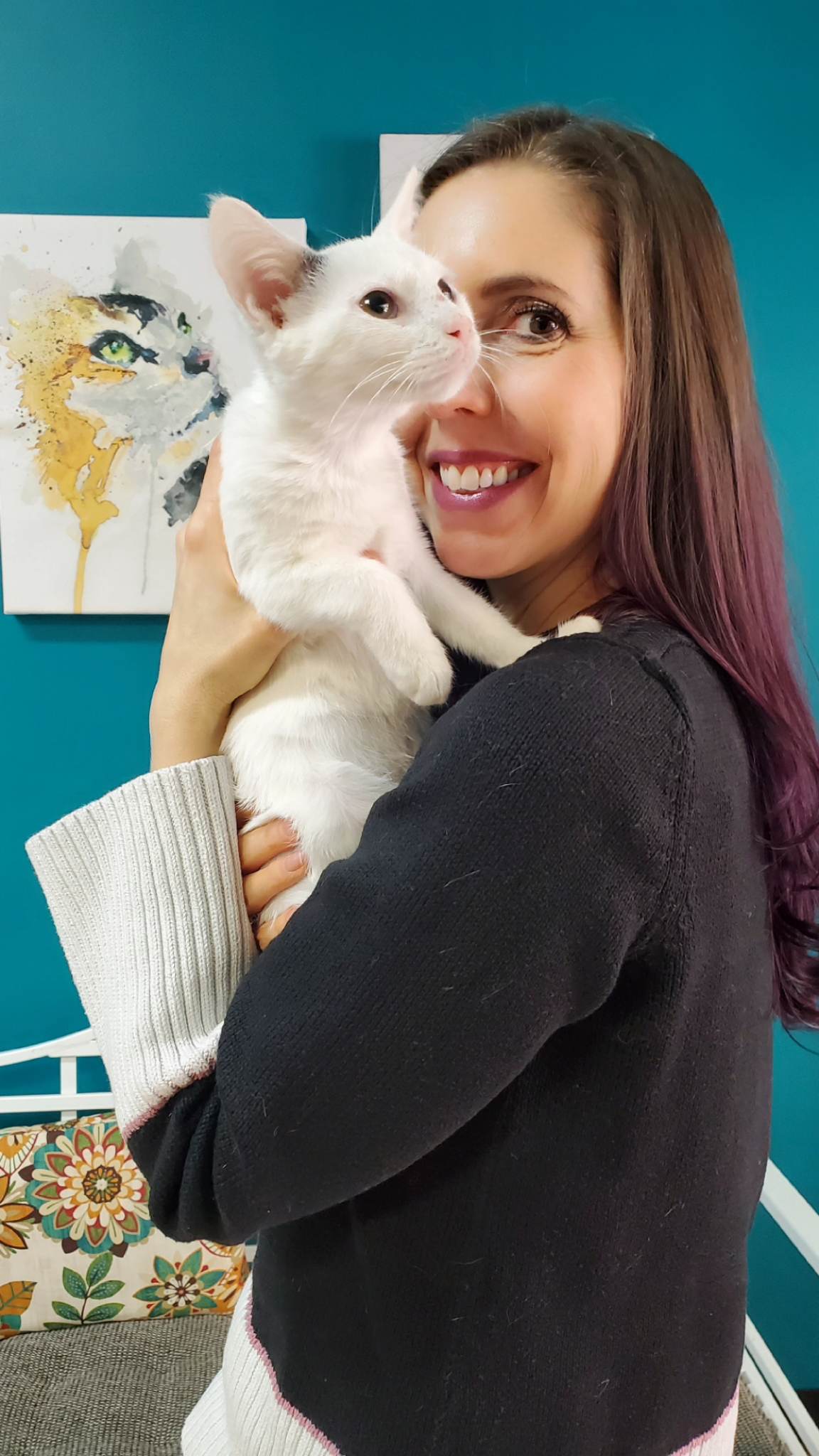 These rescues are co-hosting a movie event "CAT DADDIES" next Wednesday 3/22, down the street at Ghent neighborhood NARO Theater, with a special video preview of LOCAL CAT DADDIES (and the public debut of a new song by Skye Zentz "Who's That Cat?" — along with 2 other rescue groups: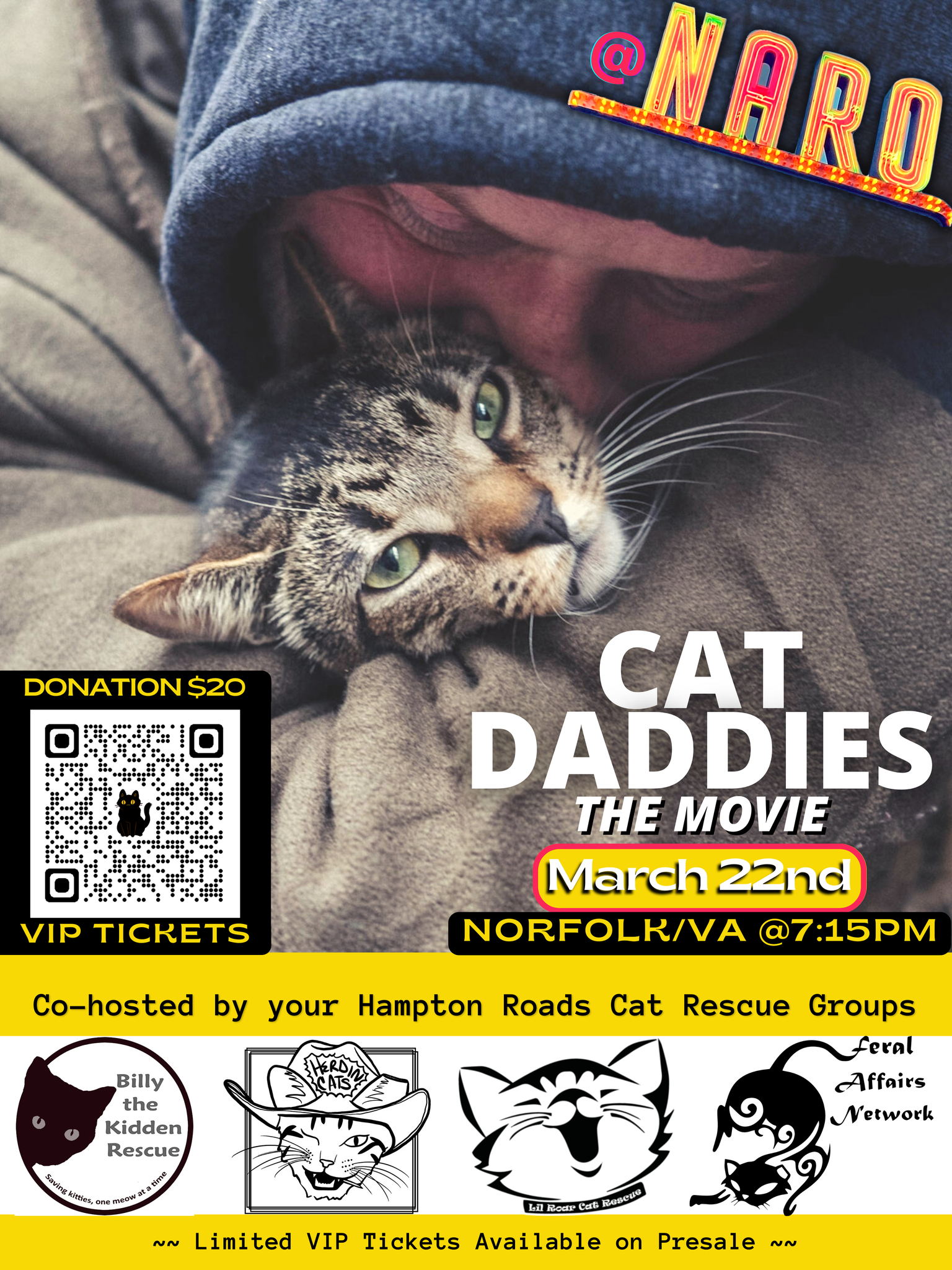 Catnip Cat Cafe's is a vital part of the community cat network here in our region… they help with securing homes for adoptable, rescued cats in an uncaged, living room atmosphere.  75% of all Feral Affairs Network cat adoptions came through Catnip Cat Cafe in 2022! 
If you're looking to adopt, this St. Patrick's Day weekend is Lucky KittenPalooza at Catnip Cat Cafe – special reservation: https://catnipcatcafe.com/reservations/