---
It's Furry Friday brought to you by
Line-X of Chesapeake
and Mei (formally Midnight) is up for adoption through PETA. Mei is about 5 years old and was previously a chained dog from rural NC.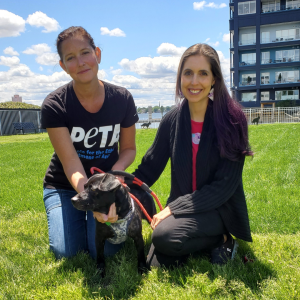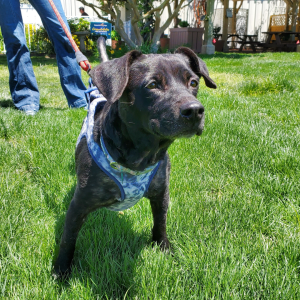 It was discovered that she has flea dermatitis so she was surrendered by his owner and is doing much better as an indoor pup with meds to clear up her skin.
If you're interested in adopting Mei, email [email protected].
PETA's annual event, Poochella 2023, is coming up on Saturday, May 13th from 11 am-2 pm at the Bea Arthur Dog Park in Norfolk. Nine local shelters will be in attendance with adoptable dogs.
If you are interested in adopting and want to introduce your dog to a potential new playmate, you can bring your dog and facilitate a meet and greet outside of the park. There will be a food truck on site serving up delicious vegan fares.
A full list of participating shelters is below.
Bay Beagle

Rescue

Chesapeake Animal Services

Chesapeake Humane Society

Norfolk Animal Care Center

Norfolk SPCA

PETA

Portsmouth Humane Society

Virginia Beach Animal Care and Adoption Center

Virginia Beach SPCA