Furry Friday brought to you by Line-X of Chesapeake
---
Meet Drumstick! He's up for adoption at Peninsula Regional Animal Shelter.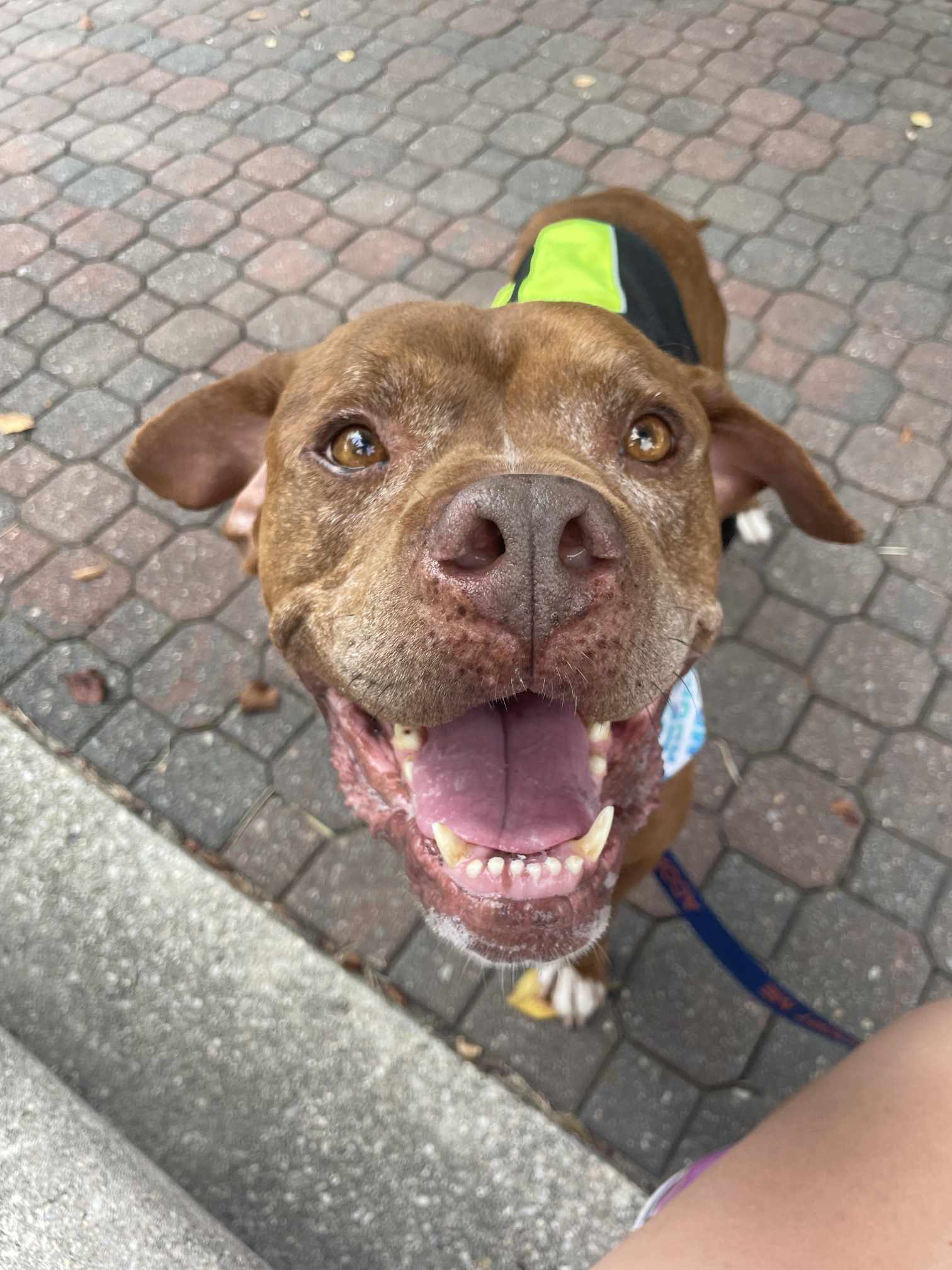 Drumstick found his way to the shelter as a stray so not much is known about his past. The vet estimated him to be about 8 years young which means he's old enough to have manners but still has plenty of time for adventures with his forever family.
Drumstick would be great in any family. He gets along with most dogs so if you have a dog in the home, you can arrange a meet and greet for your pup and Drumstick.
This boy is a gentle giant but is definitely a bit underweight after living on the streets. He needs a loving home that will spoil him with lots of treats and love!
After he finished his
#furryfriday
segment, he headed to Cookout to celebrate a job well done with some nuggets and a watermelon milkshake. He dove his snout into the cup and slurped it up until the last drop.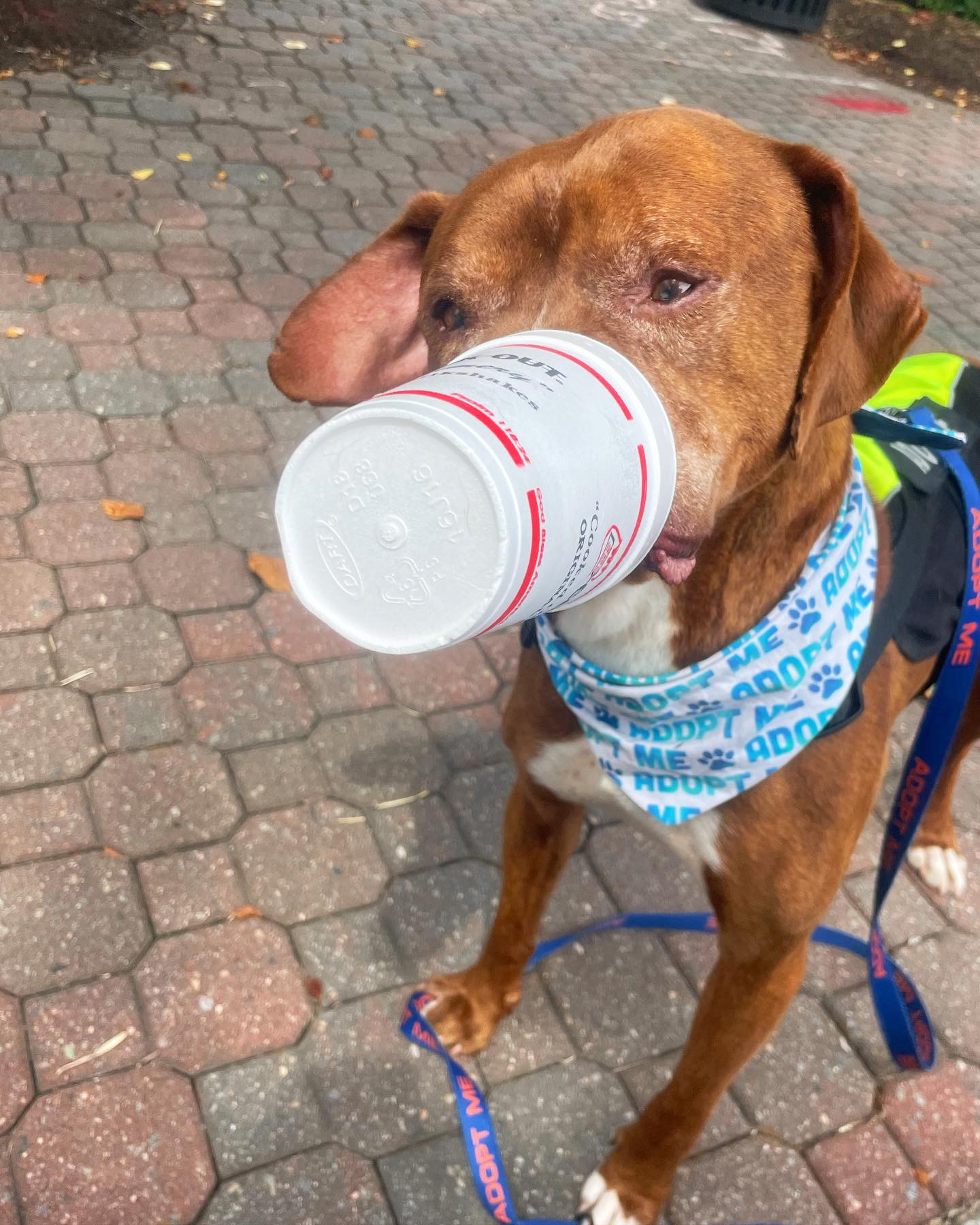 PRAS volunteer Aubrie shared, "The whole time we were in the car, Drumstick was happy to curl up and enjoy a snooze in the back seat. He was a great passenger. He also settles into a walk nicely- no pulling and handles great on the leash."
Drumstick was very friendly with everyone we met and took each treat very gently (even the tasty nuggets). He allowed all handling so I think he would do great in a family with kids who can be respectful!"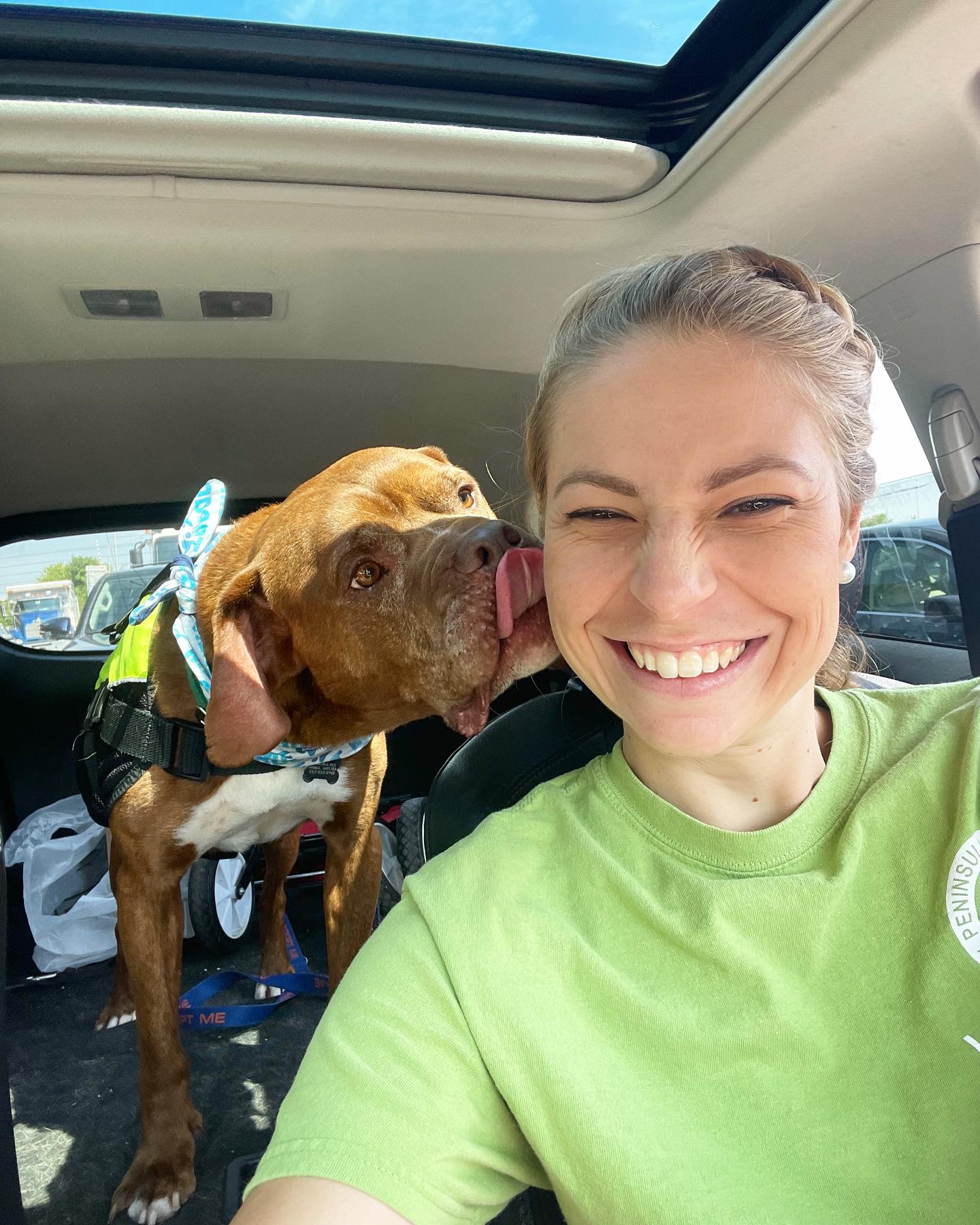 Drumstick would love to find his forever family but he would also be grateful to land a spot in foster care! This option is great for people who aren't ready for the commitment of adoption but still want to help give dogs like Drumstick a break from the tough environment of the shelter.
Fostering is completely free. @peninsula_regional_shelter provides the food, supplies, and medical care, all you need to provide is the love and the home.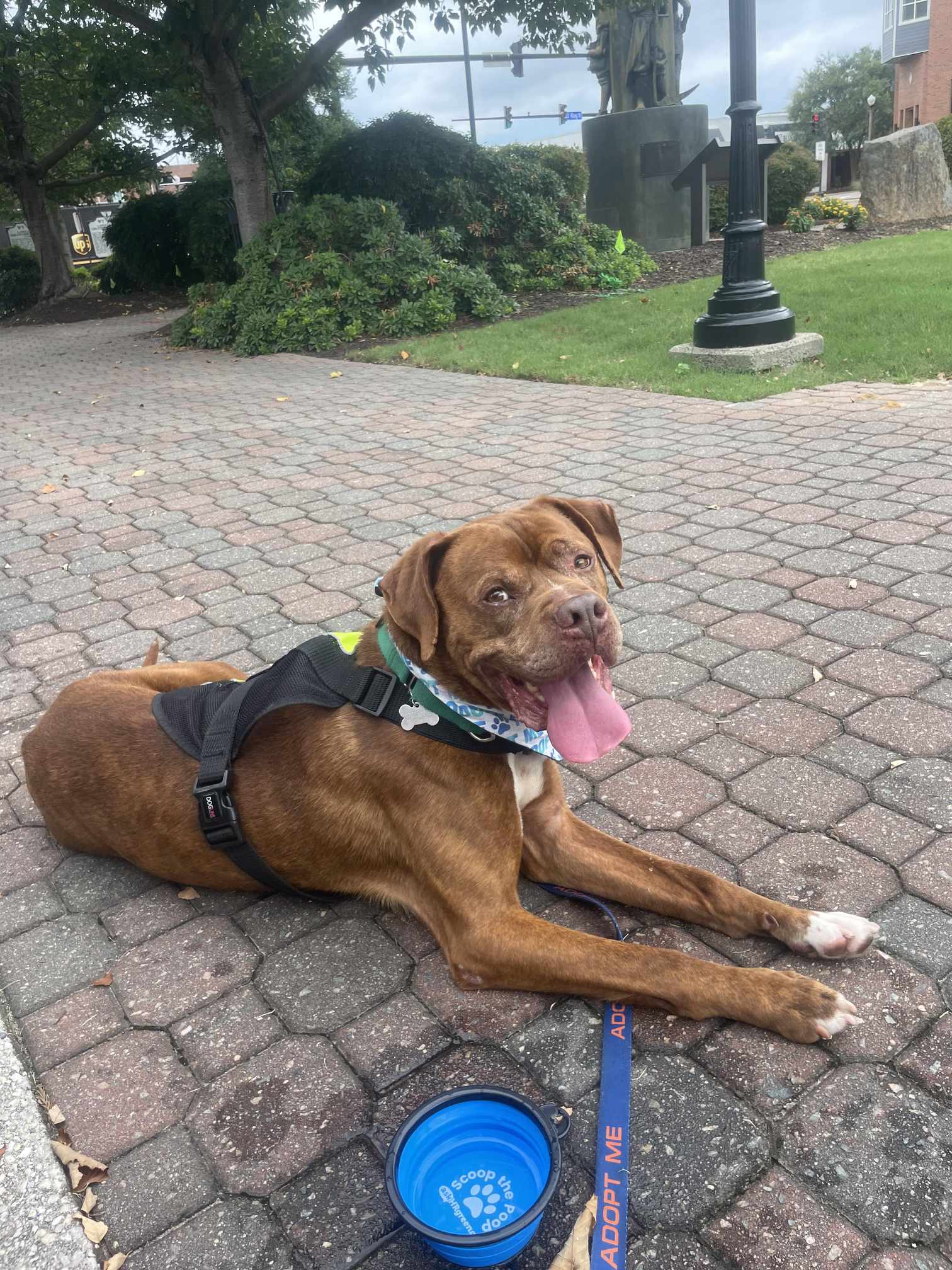 Interested in meeting Drumstick? Visit him at 5843 Jefferson Ave, Newport News, VA 23605 this weekend! PRAS is open 12-5 today, 11-5 on Saturday and 12-5 on Sunday.