---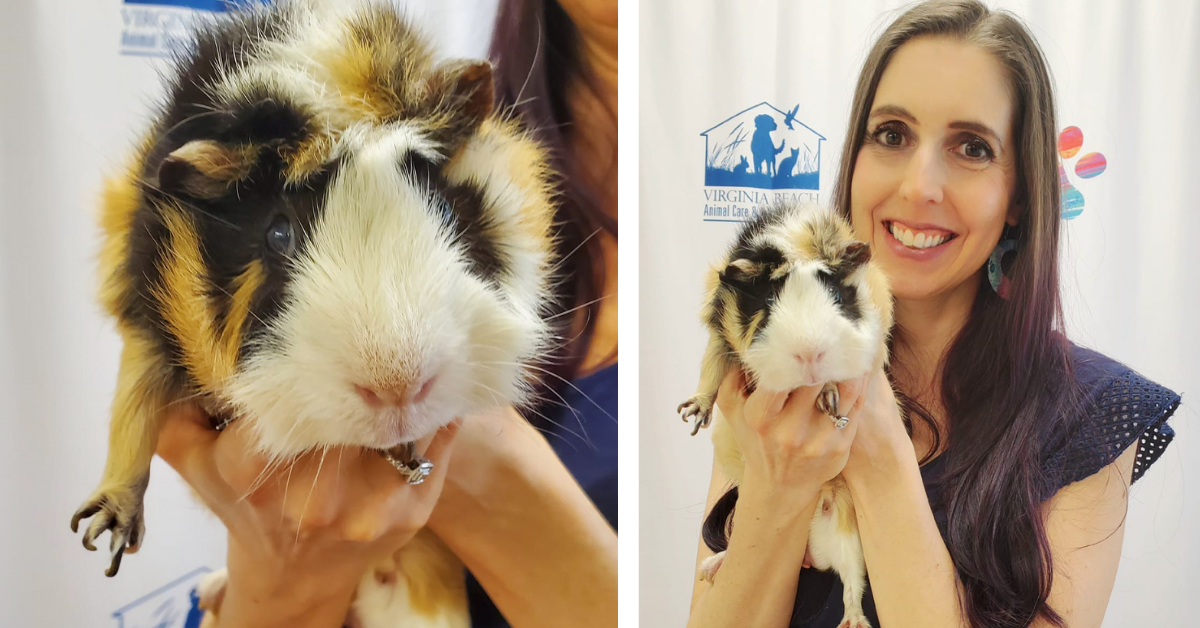 Calling all Guinea pig lovers!

Virginia Beach Animal Care and Adoption Center

is full of guinea pigs who need a home! This is Wolfenstein and he is an adult guinea pig who loves to sploot in his hay.
Guinea pigs are incredibly gentle animals and can be a great animal companions for families, but they are a social species, and social interaction with other compatible guinea pigs is beneficial to their health and welfare.
The good news is, with adoption fees at just $15, you can take two home today!
New animals should be carefully introduced and the staff at VBACAC will be happy to share more information with potential adopters.