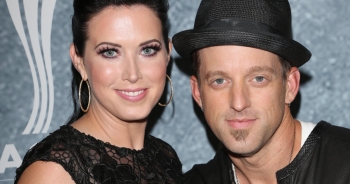 Thompson Square's Shawna and Keifer Thompson were inspired to write their new song "Masterpiece" by their three-year-old son, Cooper.
So it's only fitting that the music video uses actual home movies from their own childhoods along with new videos they shot of themselves with Cooper using an old 8mm video camera.
Watch: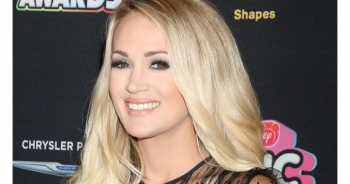 Carrie Underwood debuted her "Southbound" music video.
The cutest part is her son Isaiah wearing protective headphones following her to the stage.
Jimmie Allen released his "Make Me Want To" video. He says he wanted to highlight his "quirky side." Quote, "I'm a huge fan of Disney, Harry Potter, and 'The Notebook'. I wanted to create a video that showcased my love for all three.
Dierks Bentley enlisted his adorable 5½-year-old son Knox to star in the video for his new song "Living,"
The two spent the day together just "living" and having the best time!
Watch

Brooks & Dunn performed on The Tonight Show last night with Midland for a performance of the classic "Boot Scootin' Boogie."
Jimmy Allen debuted a new song '21" Live on Good Morning America
Watch out Lady Gaga and Bradley Cooper, Jimmie Allen and Abby Anderson have taken "Shallow" — A Star Is Born's breakout hit — and added a unique country flair to the song and added a unique country flair to the song
Brad Paisley's new video for "Bucked Off" was filmed during his free show at Tootsie's in Nashville. The clip is interspersed with rodeo footage and fans breaking up with their significant others. Ouch!
King George is back! George Strait released the lyric video for his new song, "Codigo"