A special moment took place during a recent Luke Bryan concert in Bristow, Virginia with a Norfolk family.
Luke spotted a fan holding up a t-shirt in the audience with a message on it. Luke told the crowd, "It says, 'Hey Luke, I want to adopt my stepson Michael. Can you help me ask him?'"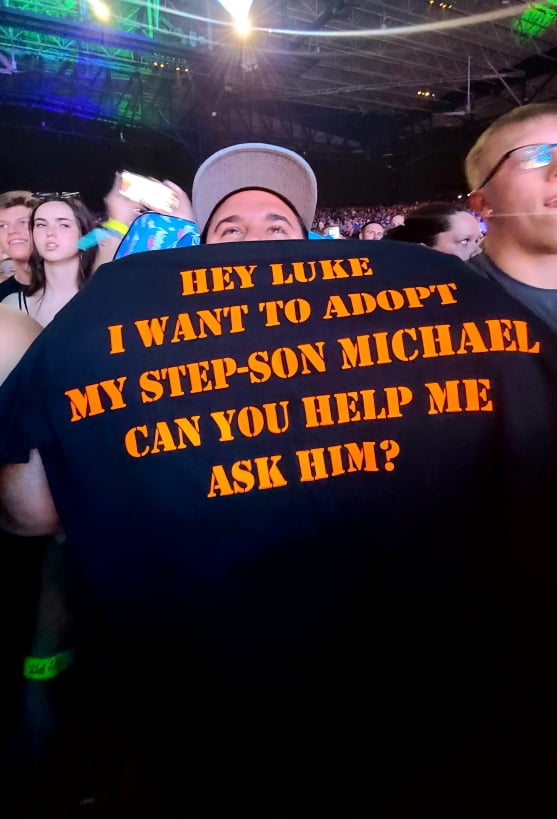 Michael's mom, Lauren, told 97.3 The Eagle, "Dylan wanted to ask Michael in a special way if he could adopt him. Michael's love for music started a while back when he was bullied to the point music literally saved his life. He met Luke for the first time when we won the flight to Boston and meet and greets from 97.3 The Eagle. He actually wrote Luke a note back then about how music changed his life. We havent missed a local Luke concert since."
She continued, "My friend Melissa made all 3 of us matching Kick The Dust Up shirts (Michaels favorite song) and also made the special shirt. Dylan hid it so Michael couldnt see what it said. Dylan stood behind Michael and held the shirt up. Finally during the concert Luke stopped and said 'I've been staring at this shirt all night.' He asked for the shirt, held it up and started reading it."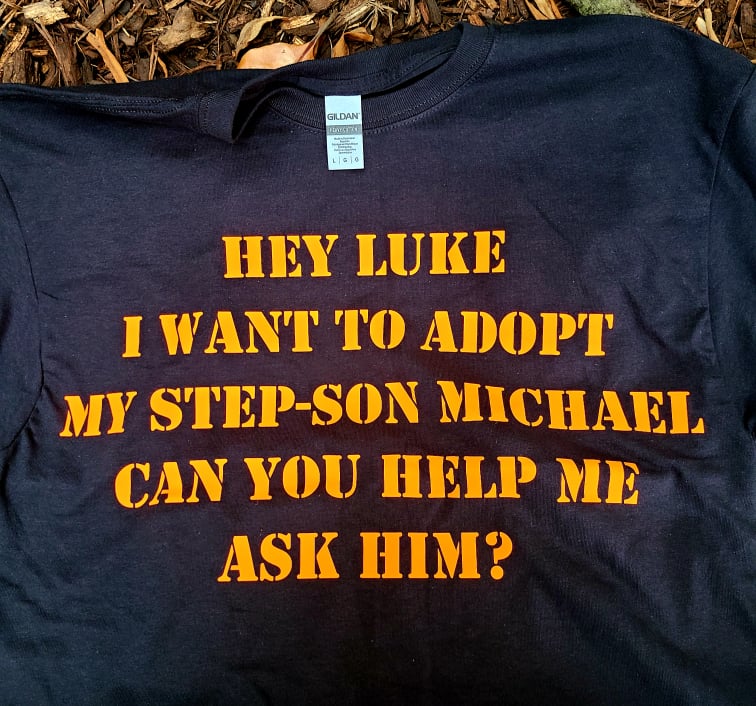 "Even Luke got a little choked up so he literally gave the microphone to Dylan. Dylan asked Mikey, he screamed yes and Dylan threw his hands in the air. Then all attention went back to Michael who had a lot of happy tears flowing. People from all around us kept saying congratulations."
Lauren shared, "That night when we walked into our hotel there were a grouo of people that recognized us and they started clapping. Definitely the best night of all of our lives."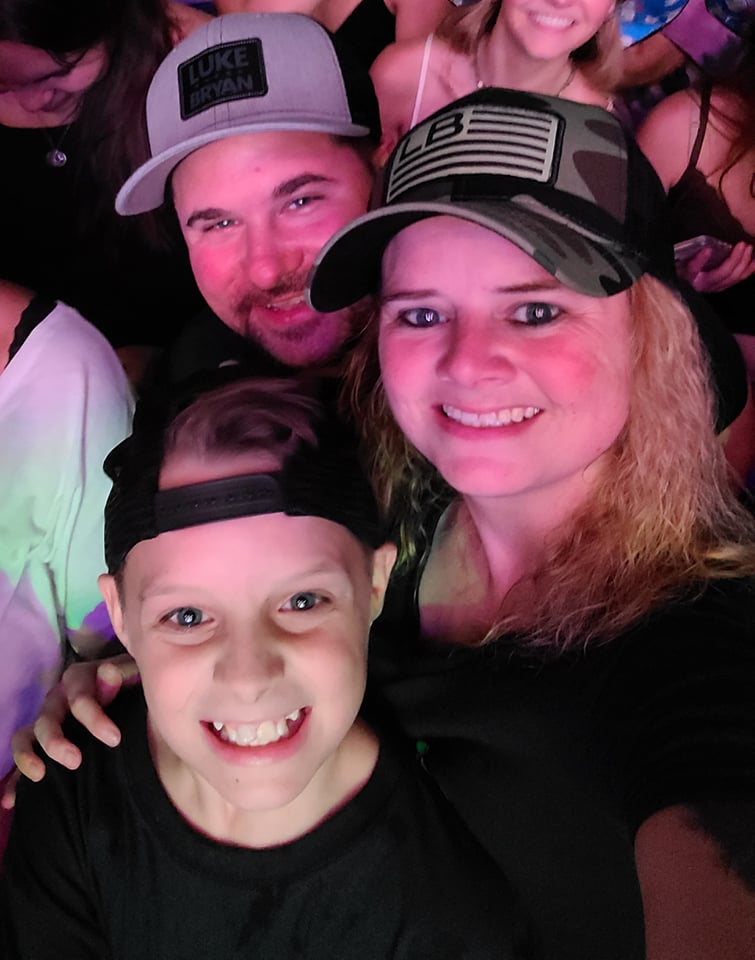 The family plans to give Luke another shirt with the picture of the adoption certificate as a thank you once the adoption is finalized.
A fan captured the moment on video. Watch below.