Day 2 from the CMA Awards was incredible.
We got to talk with Scotty McCreery (listen here), along with Dustin Lynch (listen) and Chris Janson (click here).
Then Lainey Wilson walked in dressed to impress and she was impressed by Cash's shirt from Acredale Saddlery too.

Annaliese asked Lainey about her signature look: bell bottoms. Plus, we talked to her about arriving to Nashville in a camper, making ends meet playing the Pickle Barrell and more.
Listen:
Dylan Scott stopped by and Cash explained why he thinks Dylan is the smartest guy in country music.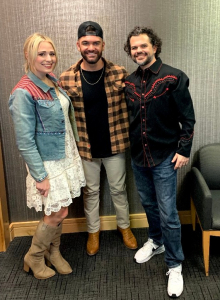 Plus, we talked about wrapping up his tour with Luke Bryan, hitting the road on his own and more.
Then we got the chance to catch up with Gabby Barrett!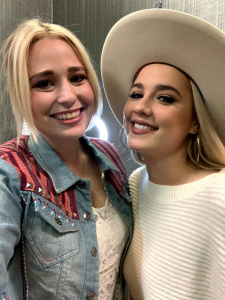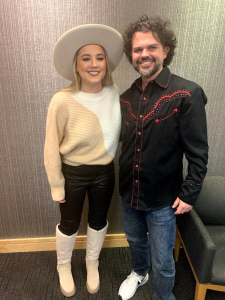 Gabby is the most nominated female at the CMAs this week and we found out if she's been able to take it all in yet. We chatted about being a new mom, holiday traditions and balancing music with motherhood.
Click play to hear the interview.