---
Beagles rescued from a research breeding facility in Virginia have arrived at local shelters
According to the Norfolk SPCA, their team traveled to Richmond to assist with the transfer of 12 Beagles from a group of 33 removed from a research breeding facility in Virginia.
The Norfolk SPCA said in a press release that approximately 60,000 dogs are held in laboratories each year in the US. Of the dogs that are used for breeding and research, a large majority of them are Beagles.
This group of Beagles is part of a much larger initiative to save nearly 400 dogs – giving them the opportunity to experience the life every companion animal deserves with a loving family and compassionate home.
The Norfolk SPCA estimates the cost to support their complete medical care and housing over the next several weeks will run in the thousands of dollars and asks for the community's help. Click here to donate.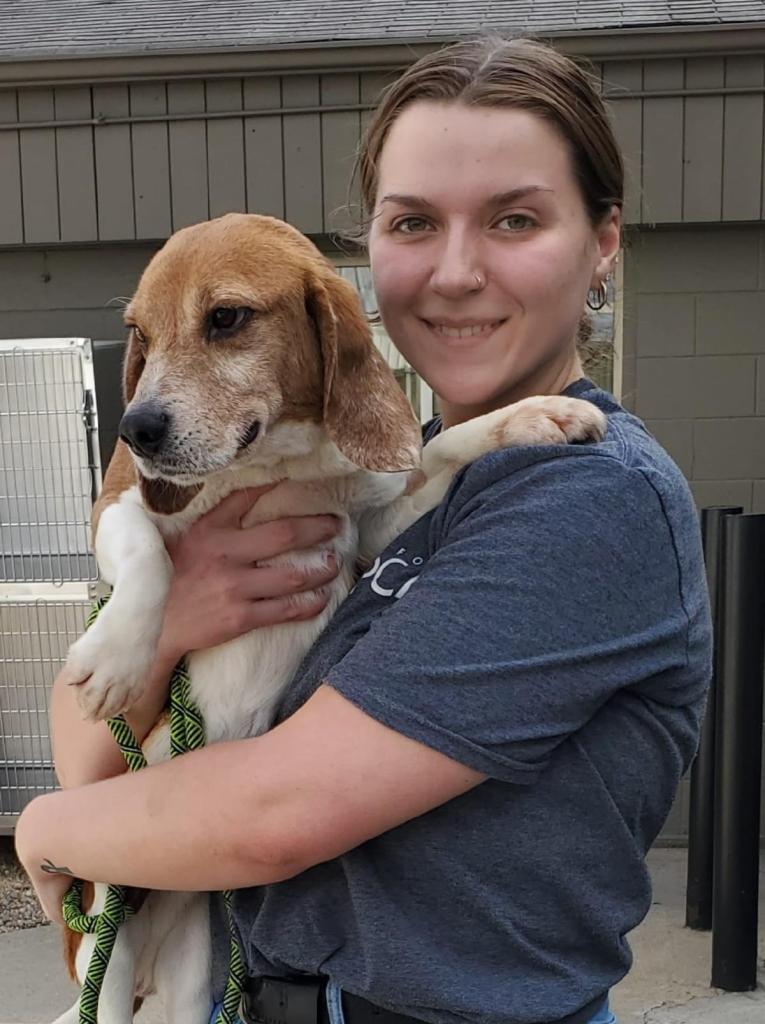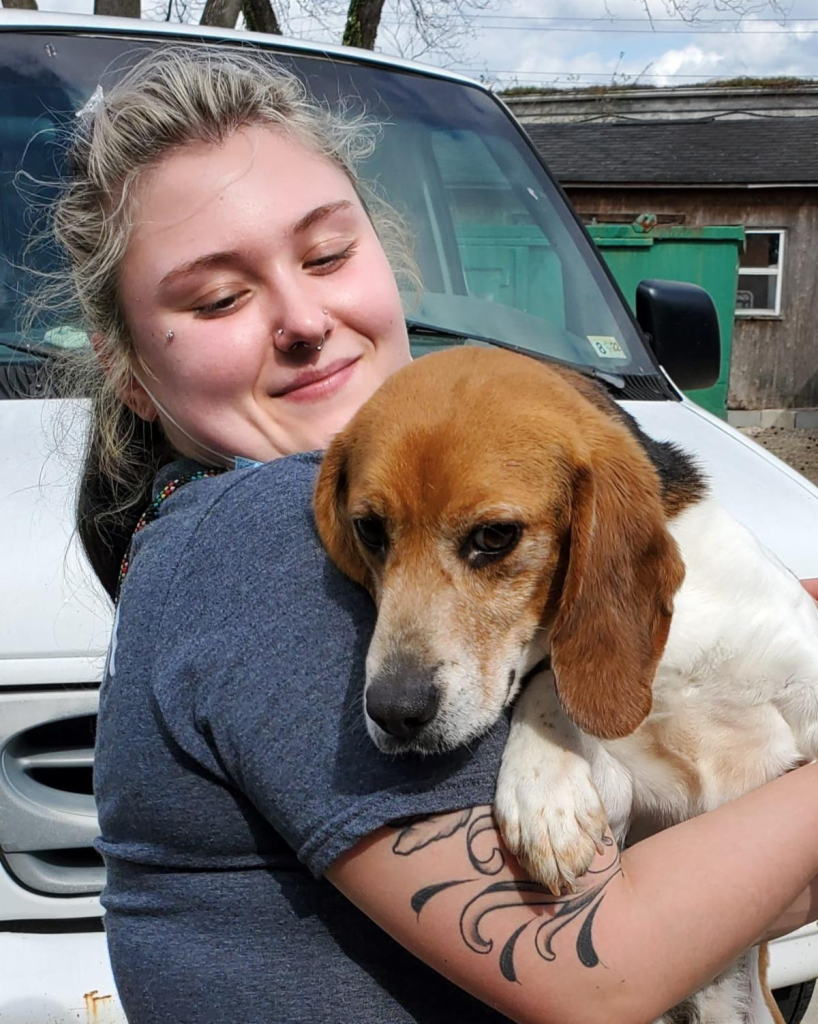 Norfolk SPCA CARE Team Members Rachel and Kassie share a moment with newly arrived Beagles.
---
Chespeake Humane Society also welcomed
four beagles from the same facility.
CHS shared on their Facebook page, "while these beagles were not bred to find loving homes, we are here to help them find the homes they have always deserved."
Roberta, Irene, Jenny B., and Stanley have sweet dispositions and will be a great fit for any family. If you are interested in adopting one of these beagles, please fill out an adoption application online or come visit them at our Adoption Center!
https://bit.ly/36ZQusZ
Can't adopt but want to help? Please consider a donation to CHS to cover the cost of care for these sweet beagles. All four dogs needed to be spayed or neutered. Stanley & Roberta needed senior bloodwork. Stanley & Jenny B. need dentals and Roberta needed surgery for mammary mass removal with biopsy. Donate here: https://bit.ly/3pUH9Jw