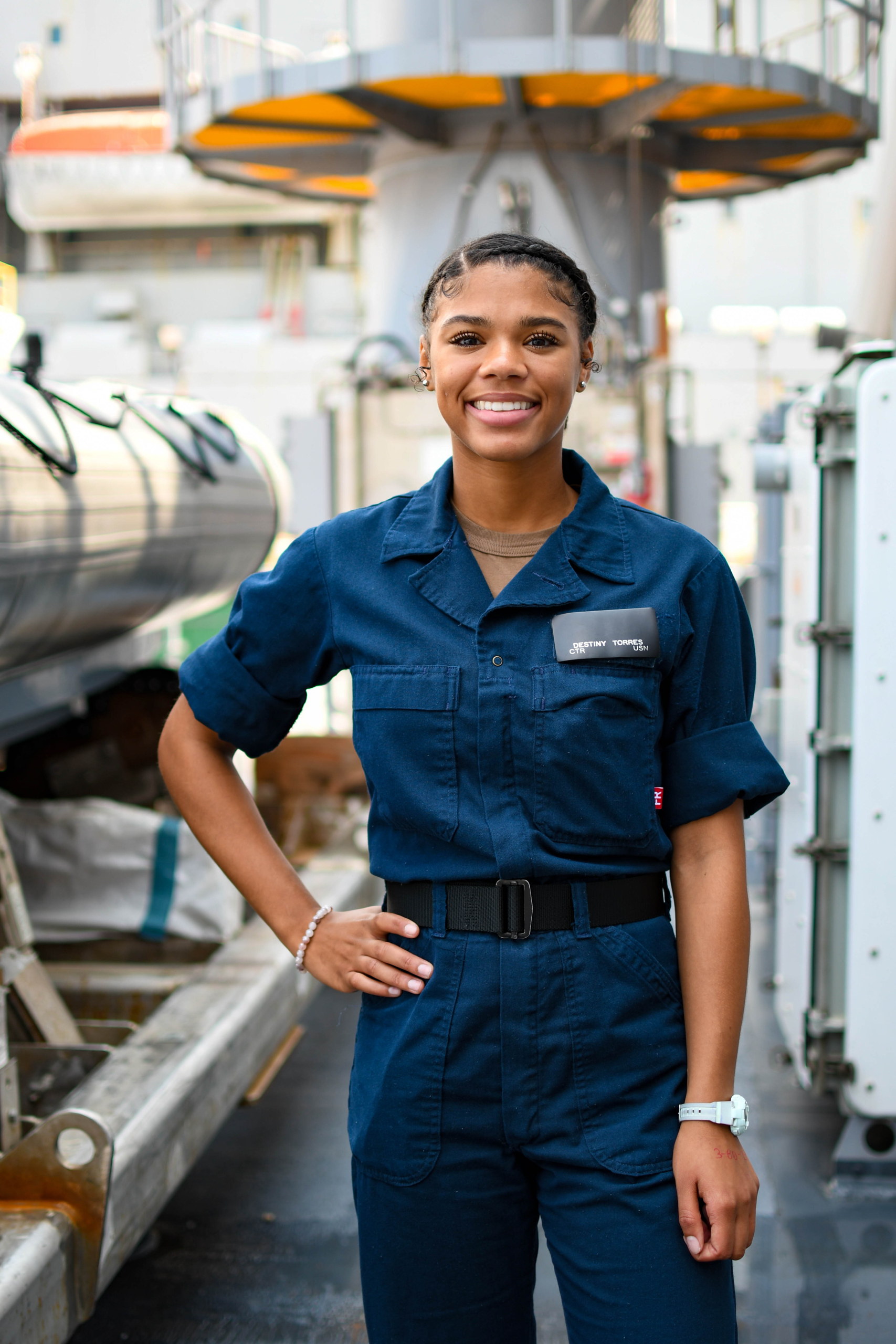 Seaman Destiny Torres, a native of Chesapeake, Virginia, serves aboard the Navy's newest warship operating out of Norfolk, Virginia. USS Fort Lauderdale, an amphibious transport dock ship, was commissioned July 30 in Fort Lauderdale, Florida.
"If there is one thing that history has shown us from the days of antiquity it is that the stakes of the competition for control of the seas are high and for our part, USS Fort Lauderdale stands ready to deliver on any day, and at any time," said Capt. James Quaresimo, the ship's commanding officer. "And those that may wish to challenge us – they should pause. For we are equipped with America's unstoppable secret weapon that our enemies will never be able to duplicate and that is the fierce, dedicated and unstoppable, men and women of the United States Navy and Marine Corps!"
Torres joined the Navy one year ago. Today, Torres serves as a cryptologic technician.
"I joined to continue my education," said Torres. "I want to earn my master's degree in forensic psychology."
Growing up in Chesapeake, Torres attended Western Branch High School and graduated in 2017. Today, Torres relies upon skills and values similar to those found in Chesapeake to succeed in the military.
"My hometown taught me that hard work and dedication gets you far in life," said Torres. "I ran track in high school and received a track and cross country athletic scholarship. My track coach taught me the best way to do anything is to give all you've got and dedicate yourself."