---

97.3 The Eagle wrapped up the 30th Annual St. Jude Country Cares for Kids Radiothon on Friday, December 9th.
Over the course of two days, Cash, Annaliese, Karen West, Jimmy Ray, and Stephanie Taylor shared the life-saving message of St. Jude Children's Research Hospital with listeners throughout Hampton Roads.
Together, we raised $211,840 for the kids at St. Jude!
As a Partner in Hope, you joined a loyal group of monthly donors committed to curing childhood cancer, funding research, and supporting St. Jude families.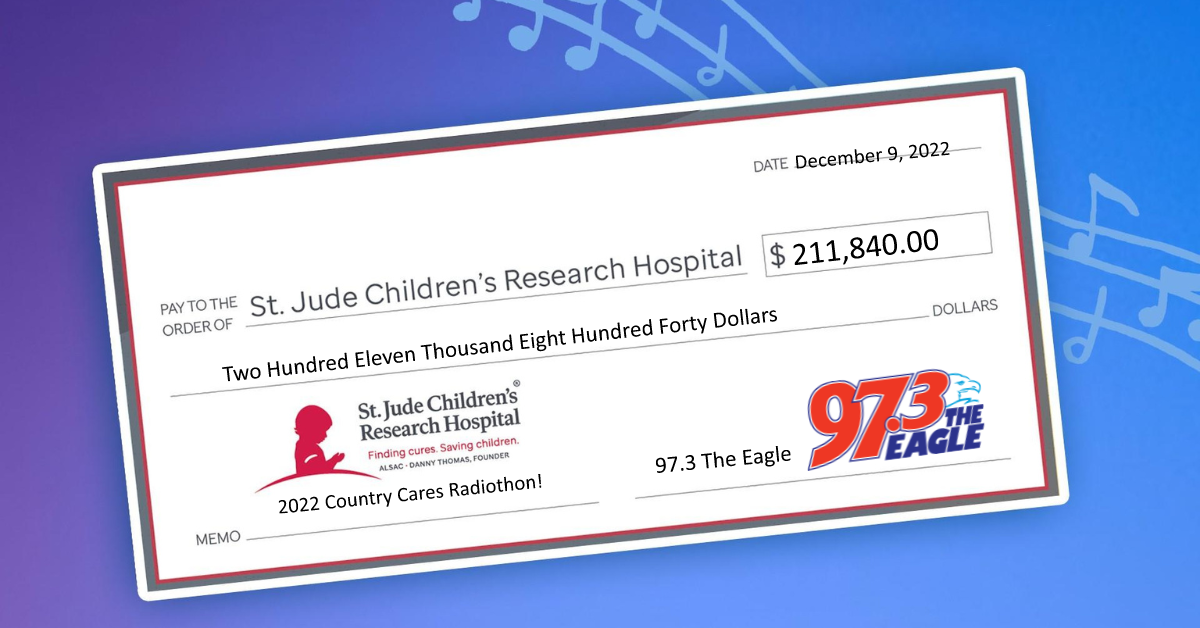 We can't thank you enough for joining the fight to end childhood cancer!
Everyone who became a Partner in Hope during the radiothon was entered to win a guitar autographed by Taylor Swift and the winner is…
Kerry of Norfolk!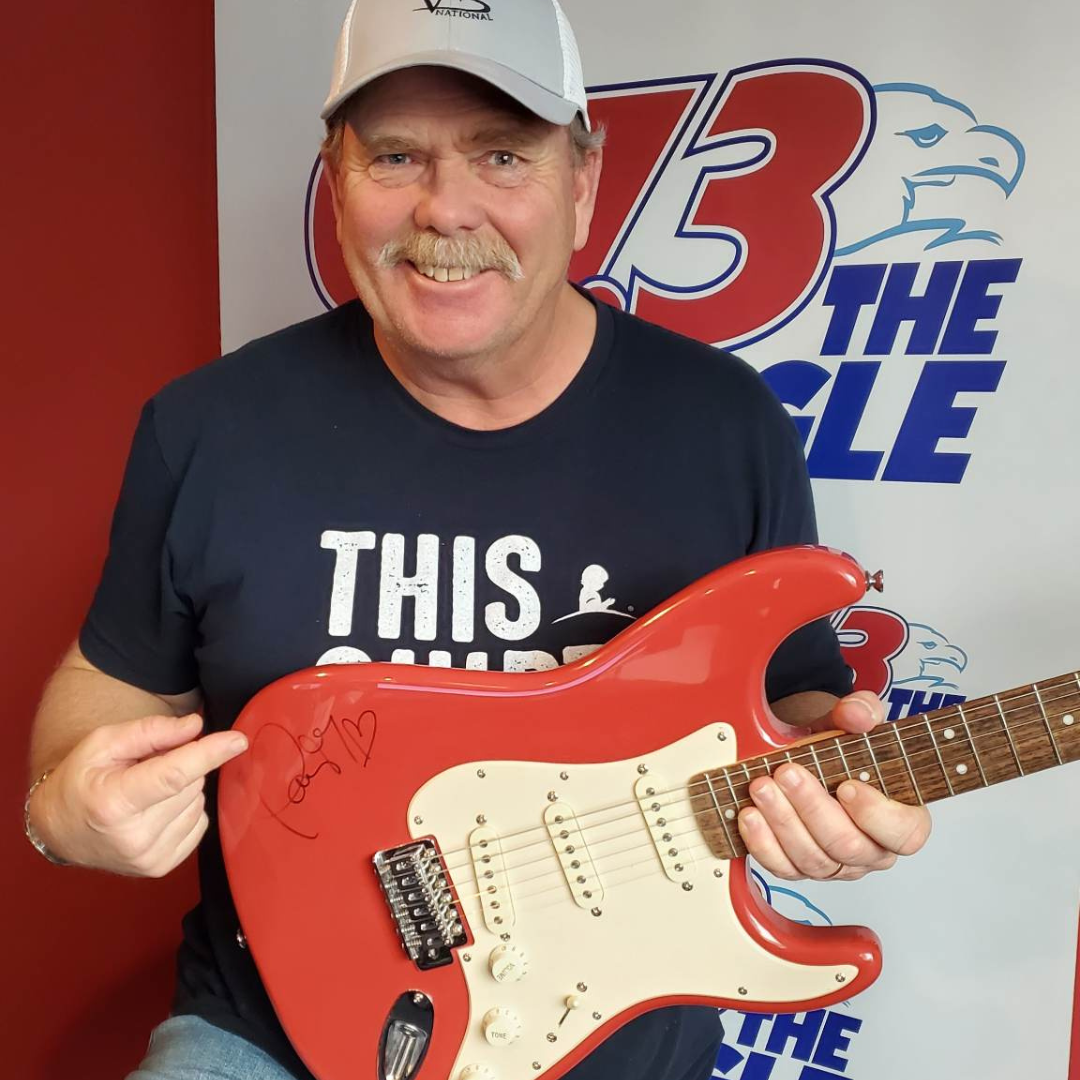 Congratulations Kerry!
The 30th Annual 97.3 The Eagle St. Jude Country Cares for Kids Radiothon is presented by Adele Diamond with special thanks to our phone bank sponsor, Line-X of Chesapeake, and Tote board sponsor, Coastal RV.  Along with Angel of the Hour sponsors: Coastal Edge, Eagle's Nest Rockin' Country Bar, Queens Green Apothocary, Elite Service, Black Rose & Dagger, Hog Farmers Charitable Foundation, Nakaio Custom Decals LLC, and Closet Factory.
You can still join the life-saving mission of St. Jude. Become a Partner in Hope now.  Click here.