My boyfriend Ryan and I recently got back from a fun long weekend trip to Orlando. We had plans to visit Universal Studios theme park one of the days, but we wanted to do something not related to theme parks for the other day of the trip. We ended up spending that day exploring the nearby town of Winter Park, and I could've spent so much more time here. I just loved it! Winter Park is the most charming Florida town, and it's just north of Olando. Park Avenue is the main street in Winter Park, and you can easily spend a day just on this one street alone. My two very favorite meals of the whole trip happened on Park Avenue in Winter Park! We had the most phenomenal breakfast at Briarpatch restaurant, and an incredible lunch at Bosphorous Turkish Cuisine. 100% recommend both!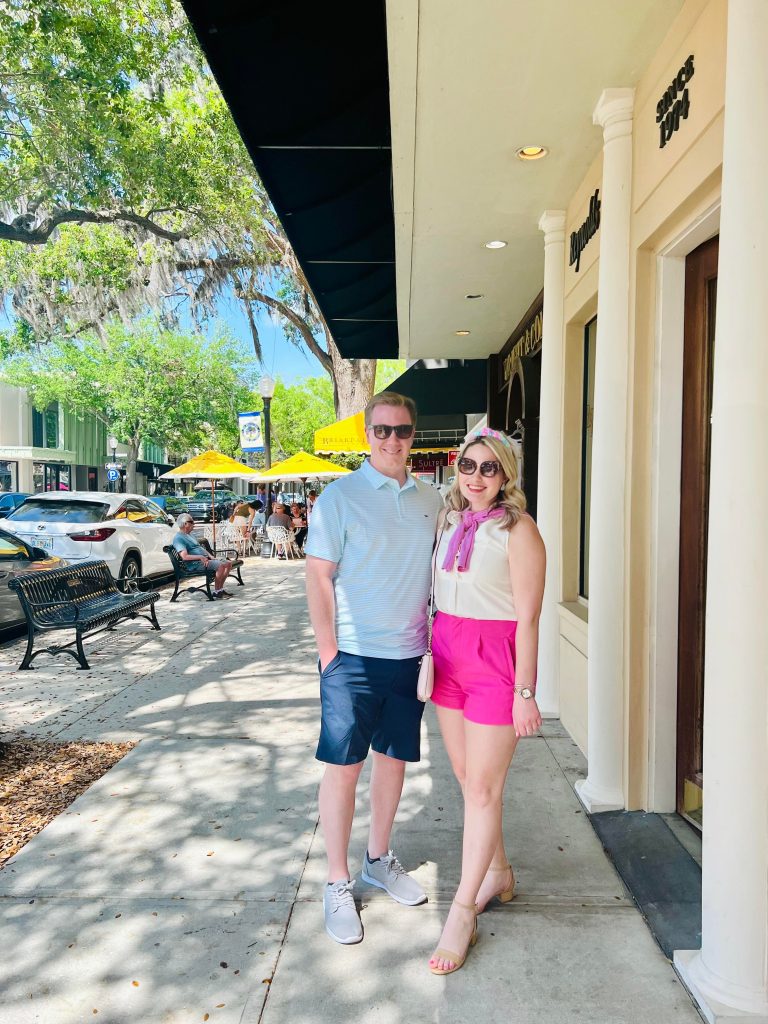 If you're like me and like to shop, there are a lot of amazing shops and boutiques on Park Avenue to check out! Some of my favorite stores like Lilly Pulitzer, Talbots and Lululemon are there. There are also tons of fun local boutiques to check out, which I really enjoyed! I really liked browsing at Dear Jane and Arabella. My favorite store of all was finally getting to shop at Gator Lilly's! Gator Lilly's is Lilly Pulitzer resale boutique with a few locations in Central Florida. As a huge Lilly Pulitzer fan, I've wanted to shop there for a long time now! They have a location right on Park Avenue.
Our favorite thing that we did in Winter Park was to take a ride on the Winter Park Scenic Boat Tour! You get to ride through three of the lakes in Winter Park, which are all connected by scenic canals. Our boat tour guide was fantastic and taught us so much about the history and geography of the area. And the views were just beautiful! This is a must-do if you're ever in Winter Park.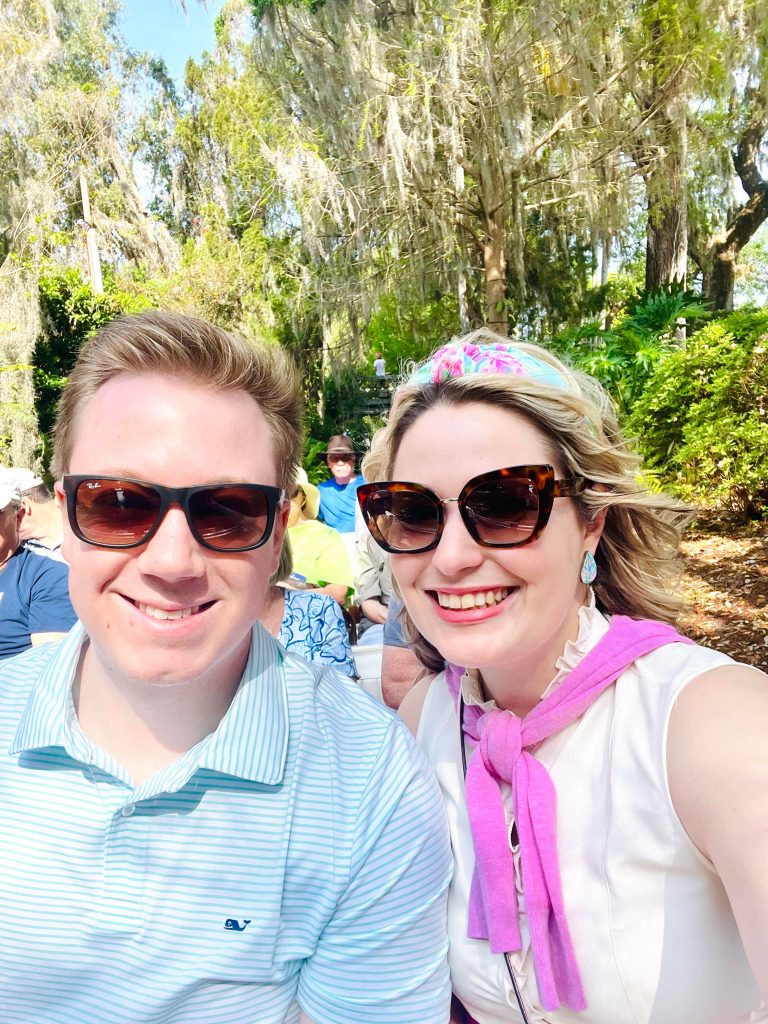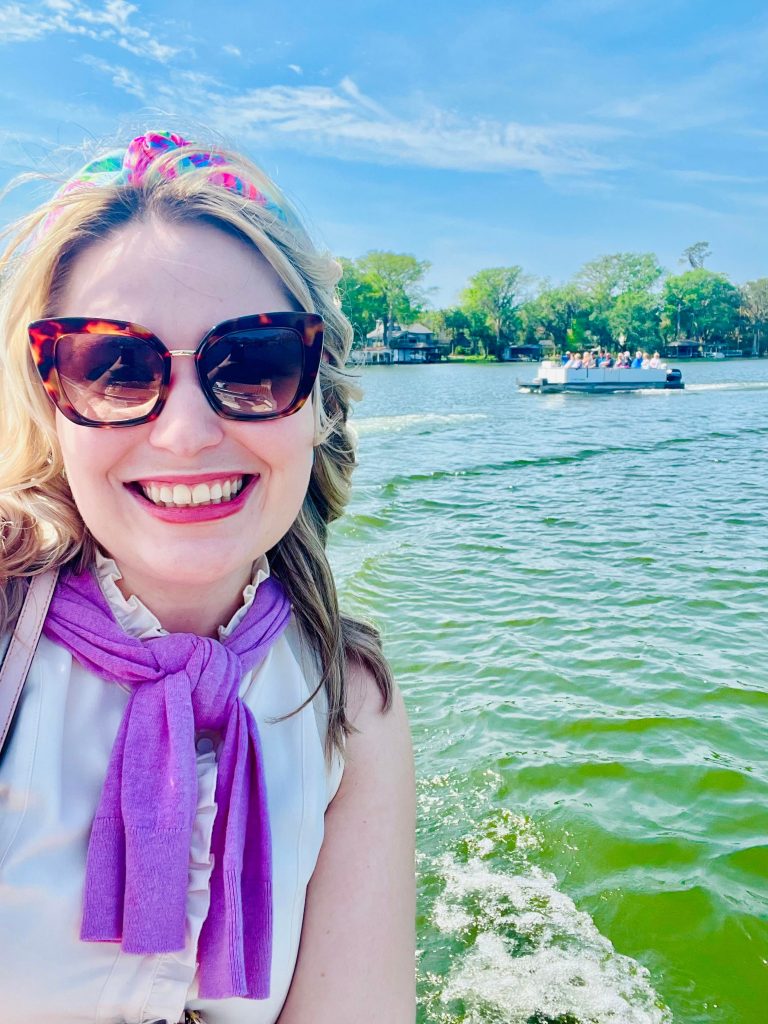 The last thing we did was take a stroll through the Mead Botanical Garden, which is a free public park and garden. If we'd had a little more time in Winter Park, I would've enjoyed going to the Morse Museum of American Art, which houses a very large Tiffany glass collection!
You can always follow along with more of my travel adventures HERE on my Instagram and HERE on my lifestyle blog Southern Belle in Training!