---
For Mother's Day Carrie Underwood's son Jacob filled out an "All About My Mom" questionnaire.
The 4-year-old answered questions about what his mom is good at, likes to eat, and how old she is.  Carrie shared the results on her Instagram story highlighting that Jacob shared that his mom is 20 years old.
The singer, who turned 40 in March, wrote "20 years old, baby! Yeah!"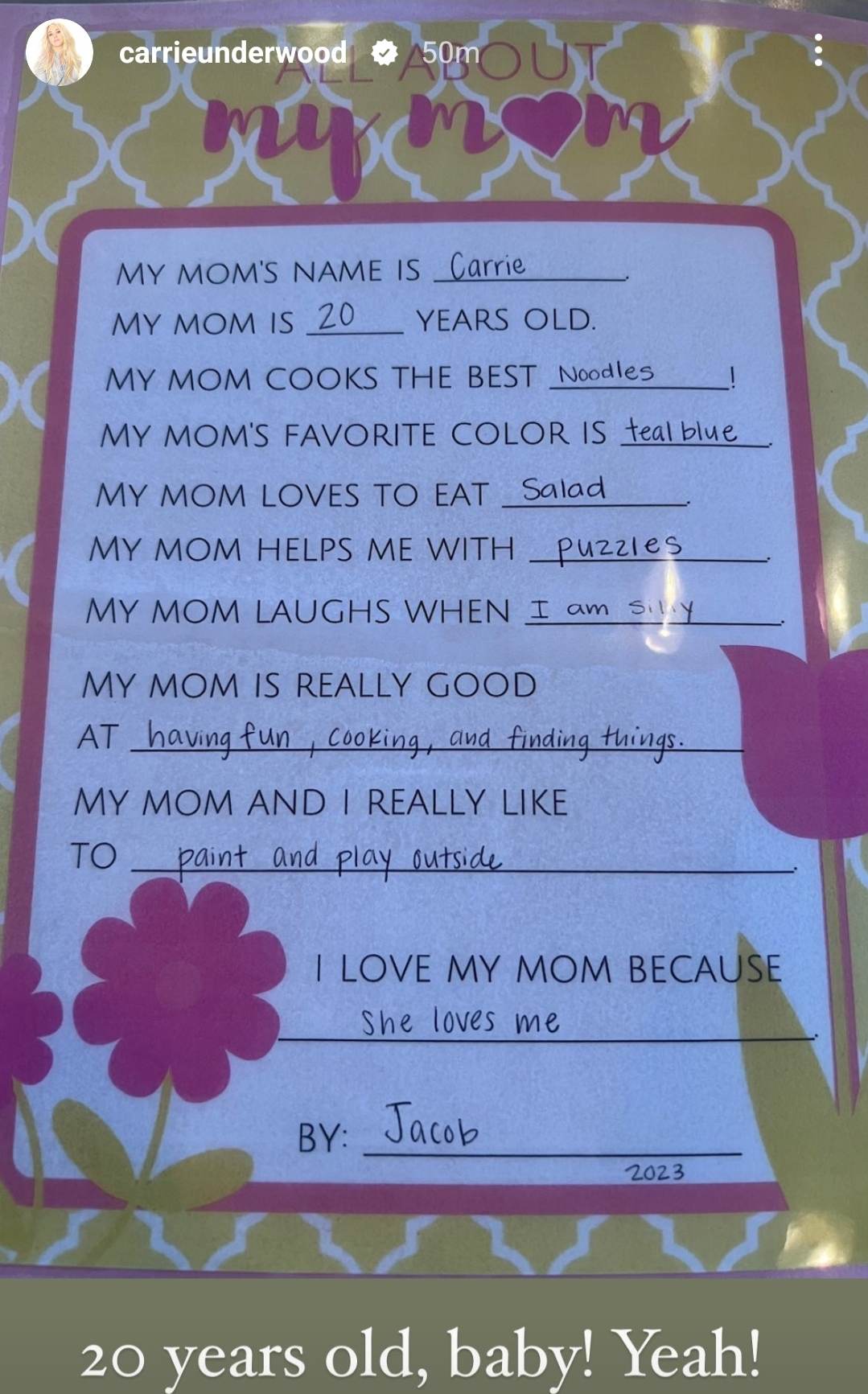 In contrast, back in 2020, Carrie's son Isaiah hilariously guessed that his mom was 70 and her job was washing the laundry.
View this post on Instagram