by Stephanie Taylor
---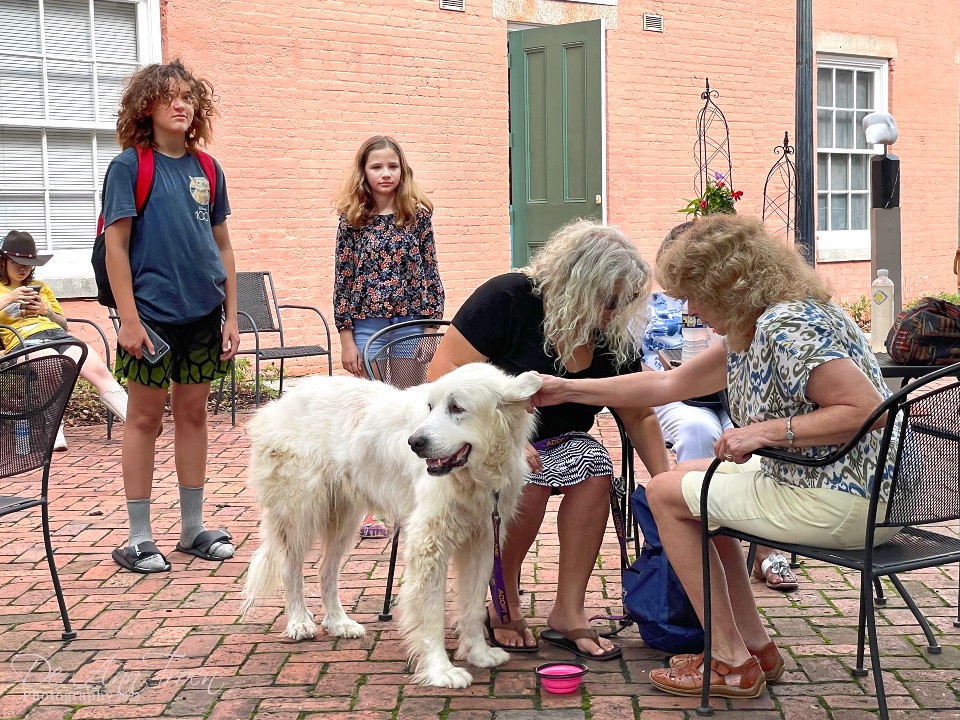 ---
A heroic foster dog is being credited for saving his temporary family's lives.
Chris and Sheila, owners of Olde Towne Arts and Music, recently participated in the Portsmouth Humane Society's Paws Around P-Town program. Through this program, volunteers have the opportunity to take adoptable dogs from the Portsmouth Humane Society on field trips.
The family of five decided to "check out" Moose, the Great Pyrenees, for a trip to the Portsmouth Farmer's Market. Initially planning to return him to the shelter the same day, they became so attached to Moose that they chose to keep him for the entire weekend.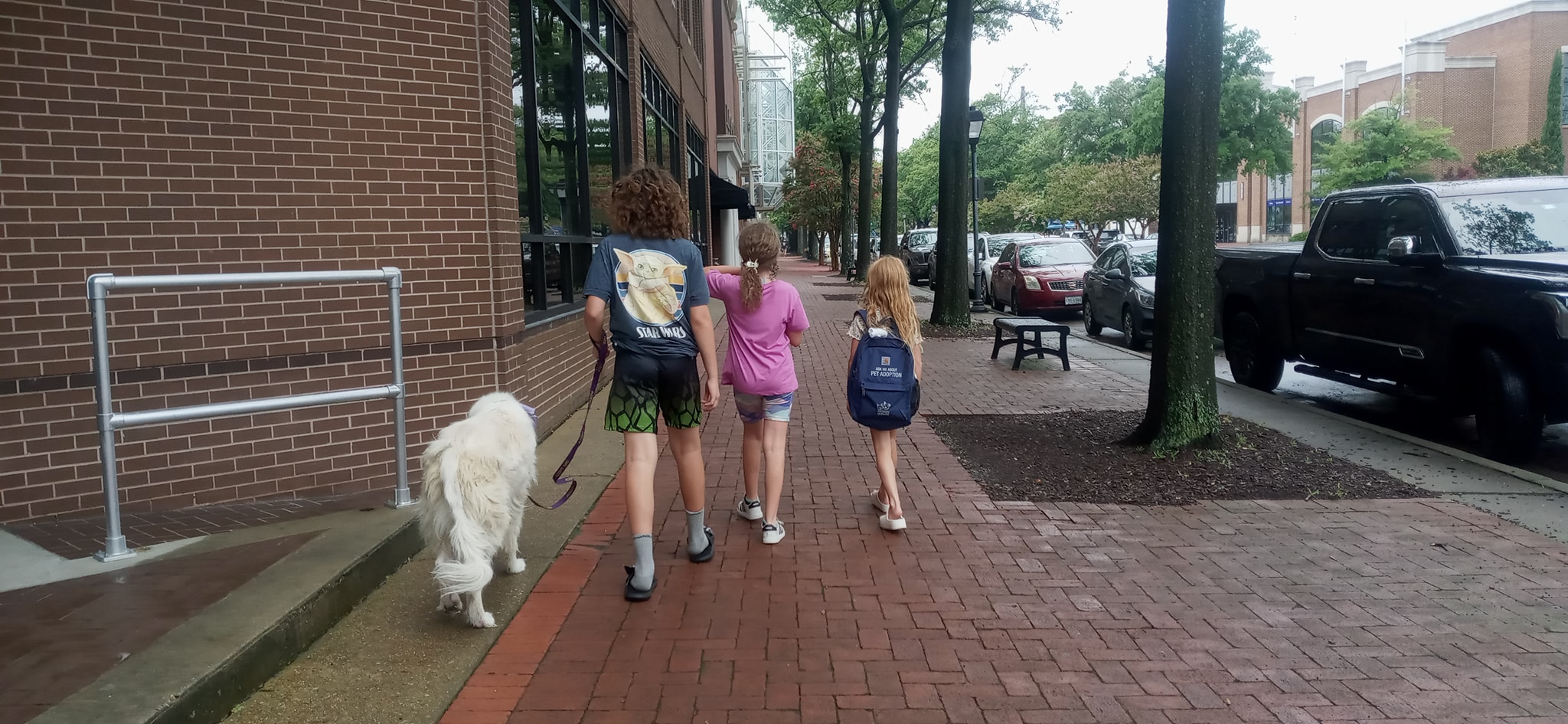 Sheila and Chris brought Moose back to the houseboat where they reside at Tidewater Marina. Early the next morning, Moose alerted the family of his need to go for a walk. Sheila recalls, "We weren't normally up at that time. Chris and his daughter took Moose out for a walk, and when they came back, they noticed billowing black smoke emanating from the adjacent boat."
Sheila continues, "It went from billowing black smoke to raging red flames within a short amount of time. The situation very quickly out of control."
Fortunately, the family was able to evacuate safely, crediting Moose with saving their lives. Sheila firmly believes that if Moose hadn't prompted them to go outside, their survival in the face of the fire might not have been possible.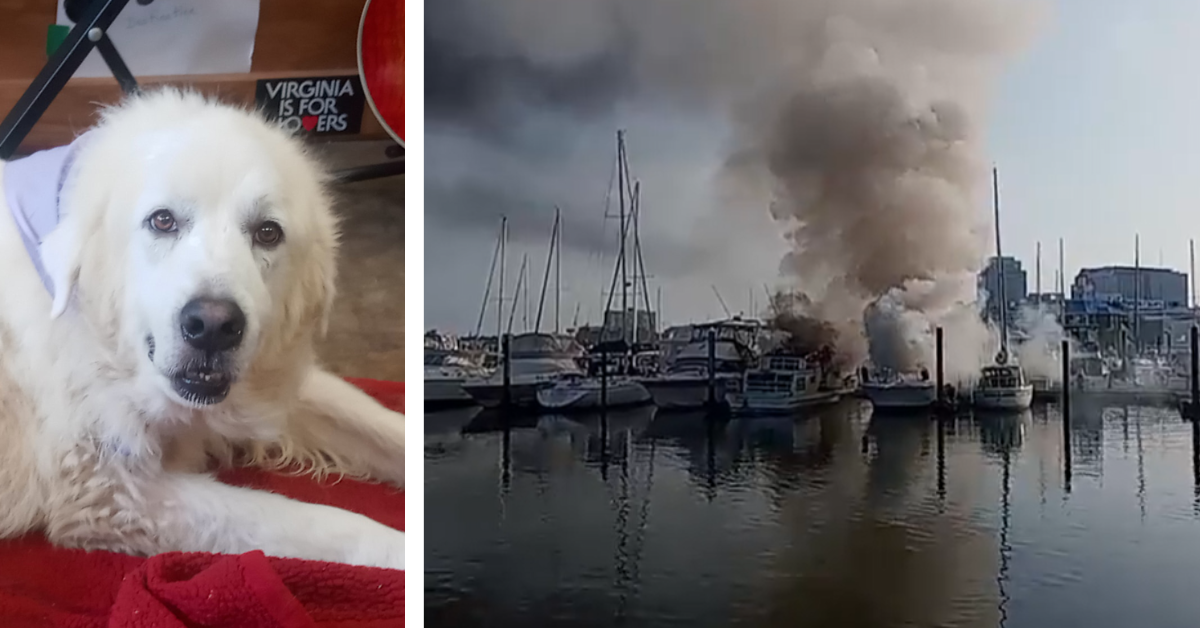 Moose has since been adopted by a family that Sheila and Chris introduced him to during their Paws Around P-Town outing. Sheila shares, "We introduced Moose to his new forever family and in turn, he saved our lives."
While deeply thankful that no injuries were sustained, the devastation caused by the fire resulted in the loss of their home and belongings for these small business owners. To assist with the associated expenses, a GoFundMe campaign has been established. Find out how you can contribute to their cause here.
Although Moose has found his forever home, his younger sibling, Didgi, remains at the Portsmouth Humane Society, eagerly awaiting his own permanent family. The Humane Society has a variety of wonderful pets available for adoption and fostering. To learn more about these opportunities, visit the Portsmouth Humane Society's website here.