---
Hampton Roads is lighting up for the holidays!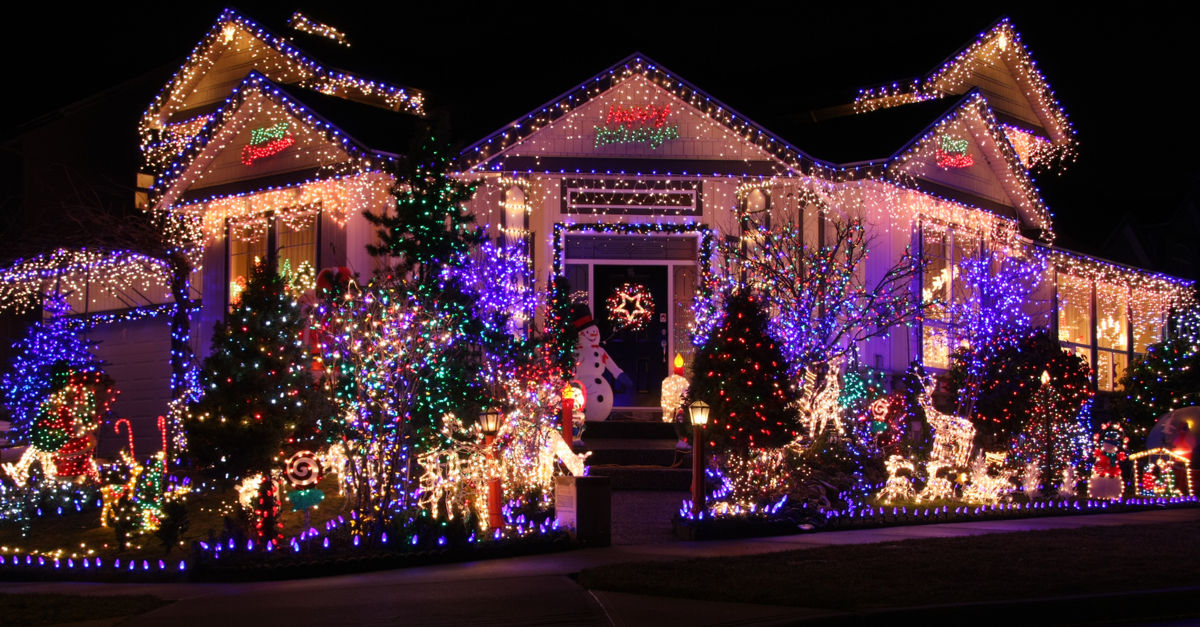 Get a list of popular holiday light displays below and click on the map below for more neighborhood listings.
Would you like to add your neighborhood light display to our list?  Email

[email protected]

.
---
Dances Bay Christmas Lights: 100 block of Dances Bay Road, Elizabeth City NC 27909. Opening on November 23, 2023! "We feature over 15 houses of lights in our neighborhood that decorate their homes and yards and then three houses side-by-side that really go all out with almost 1 million lights between the whole neighborhood. This is a drive-through display in which you just drive through the neighborhood to see the homes, as well we have a pull-off area for you to pull off and get out of your vehicle to walk through certain designated walkways that will take you throughout the yards for photo opportunities." The light display is open seven days a week, 5 PM to 10 PM running through January 1st.
Holt Family Lights: : 705 Tallahassee Dr, Chesapeake VA. Grand Illumination: Saturday, November 18 at 5:30pm.
Hours:
Mondays-Thursdays 5:30-8:30pm

Fridays-Saturdays 5:30-10pm

Sundays 5:30-9:00pm
The display will run nightly (weather permitting) from November 18 through Christmas night. haracter Nights with Buddy, Santa, the Grinch, Elmo, and a surprise new character will be December 16th and 23rd from 6-8pm.
Lights by Michael Guzman: 13227 Harbor Drive, Carrollton, VA
Check out over 30,000 lights, walking path around the entire house, enjoy a candy cane at the end of your walk.
Piazza Family Christmas Lights: 913 Pleasant Ridge Drive Chesapeake, VA 23322
See a beautiful holiday light display set to music.
Pier Landing Lights: 164 Pier Landing, South Mills, NC, United States, North Carolina.
Priest Family Christmas: 820 Sydenham Blvd Chesapeake, Virginia
ChristmasPalooza features thousands of bright lights and characters–synchronized to music which can be heard on your radio or out on the sidewalks. Watch out for the Grinch–he's always trying to swipe our lights!
Sheely Family Lights: 703 Ava Ct, Chesapeake Va 23322.  The Sheely family collects donations nightly to support the Eliza Hope Foundation in Virginia Beach.
Stern Family Holiday Light Show: 108 Sheffield Way, Newport News VA
The Stern Family just wrapped up their Halloween light display and are getting ready for Christmas!
Tatem Family Christmas: The Tatems are in their 10th year celebrating Christmas with their display. They light up the night and have Santa Claus on the front lawn listening to Christmas Wishes and handing out Candy Canes!   Friday and Saturday nights in December 6-9pm (weather permitting) All ages are welcome and it's FREE!  Take all the pics you want. 964 Sunnyside Dr., VA Beach
Woodland Christmas Wonderland: 4028 Woodland Drive, Chesapeake VA
This annual light display runs throughout the holiday season and is free to the public. Donations for the Portsmouth Humane Society are accepted on site.